We take our gear and gift guides seriously here at The RV Atlas. But we don't believe in excessive consumerism around the holidays either (at least Stephanie doesn't!). For us, it is not about buying a lot of gifts for the ones we love–but it is about buying the right gifts at the right price points. On this gear guide we are focusing on the needs and desires of gentlemen campers! These are fancy (but mostly affordable) gifts for men that love to work hard and play hard. Those are great gifts for fancy men that love to shop and are not afraid to moisturize. These are classic gifts for men who love to walk around the campground with a bit of style–and perhaps a splash of something fancy in their coffee cups!
Stephanie literally ran a mile away when I suggested this topic–so I decided to call upon my dear friend and fellow man shopper Jon Anderson.  He is a gentlemen camper through and through and I knew he would have classy and sensible gift ideas to share. To say that he knocked it out of the park would be an understatement.
After Jon's list of gifts I have my own list to offer my gentleman camper friends!
To listen to Jon and Jeremy discuss their lists and take themselves and their man gear WAY TOO SERIOUSLY, click on the media player above or subscribe to The RV Atlas wherever you get your podcasts. Or just read on right here! All of the gifts are listed below.
Happy holidays to all of the Gentlemen Campers out there and to the women and children that tolerate their many trips to Cabela's, L.L. Bean, Ace Hardware, Sharper Image, or wherever it is that they go to run "errands" on a Saturday afternoon!
Jon's List of Classic Holiday Gifts for Gentlemen Campers
OneBlade Wet-Shave Razor ($20)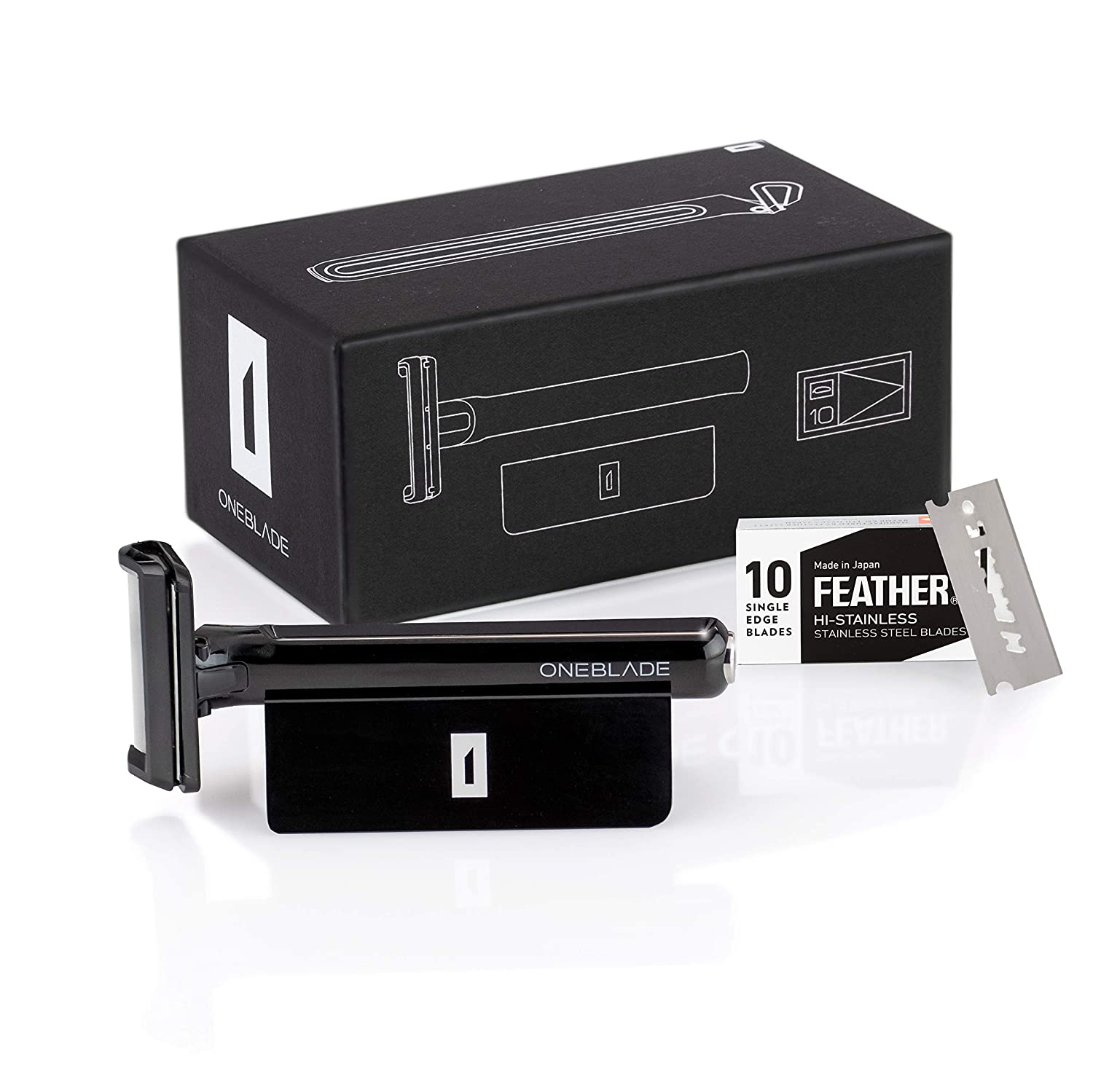 It's 2020 and Jon is all about self-care this year. And for many men like Jon, self-care starts with a good shave at home. His recommendation in this department is based on a classic design–the single sided safety razor. This is how our grandpappies shaved in the 20's and 30's. When it comes to a good wet shave Jon loves the OneBlade "Core" for 20 bucks. You can also get a razor with 10 blades for 30 bucks. A pack of 30 extra blades is $30 on Amazon. Jon says he has tried them all–and this one is by far the best for a clean and comfortable shave.
Grip6 American Made Belts ($35)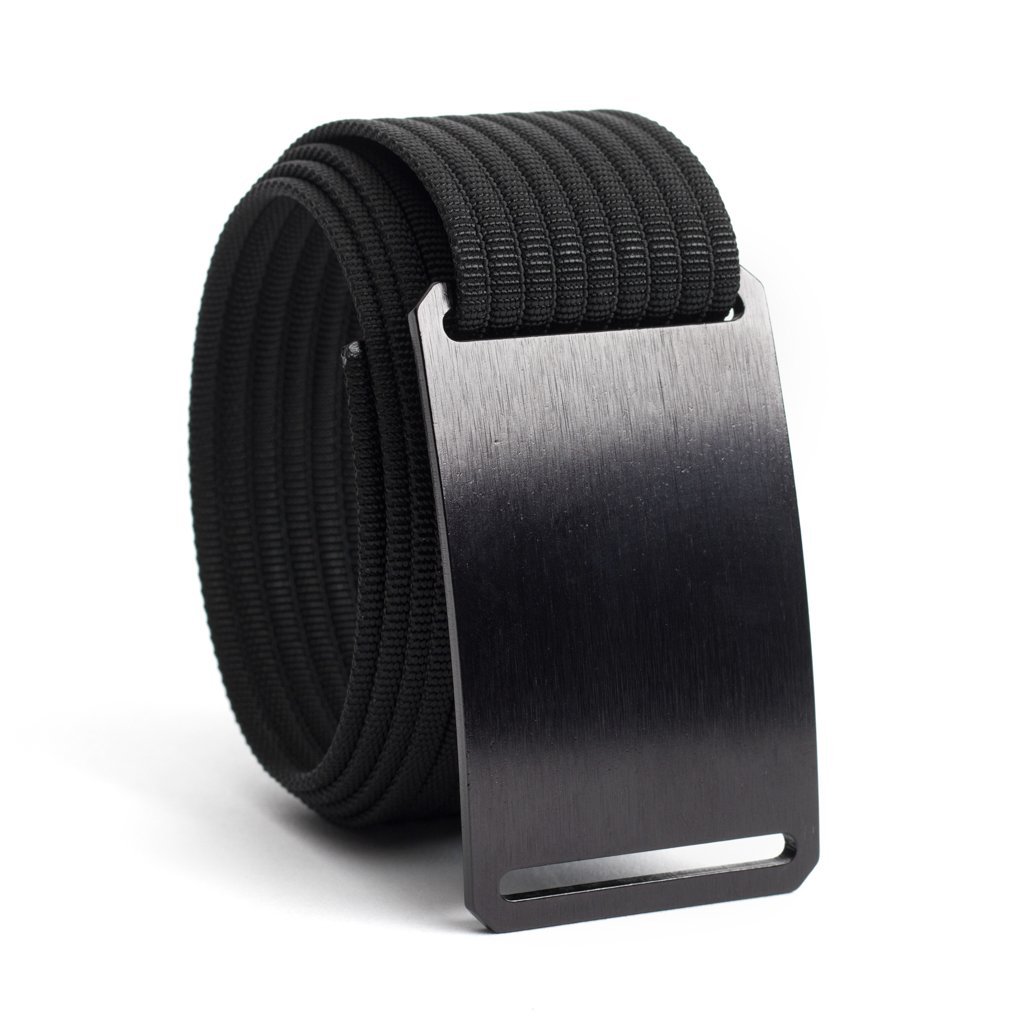 Real gentlemen shave with their pants on and their pants up. And what man wants to walk around the campground with saggy pants? Not me–and not Jon Anderson. That's why Jon recommends Grip6 American made belts–especially for those of us whose weight fluctuates throughout the winter–and perhaps even over the course of the day. Grip6 belts do not have notches. So they are more flexible and personalized based on waist size. They are also stylish and reliable–much like the gentleman camper in your life. Jon loves the "Men's Classic Combo Pack" for $87. Because three belts are always better than one. They sell individually for about 35 bucks each.
Ridge Aluminum Wallet ($75 and up)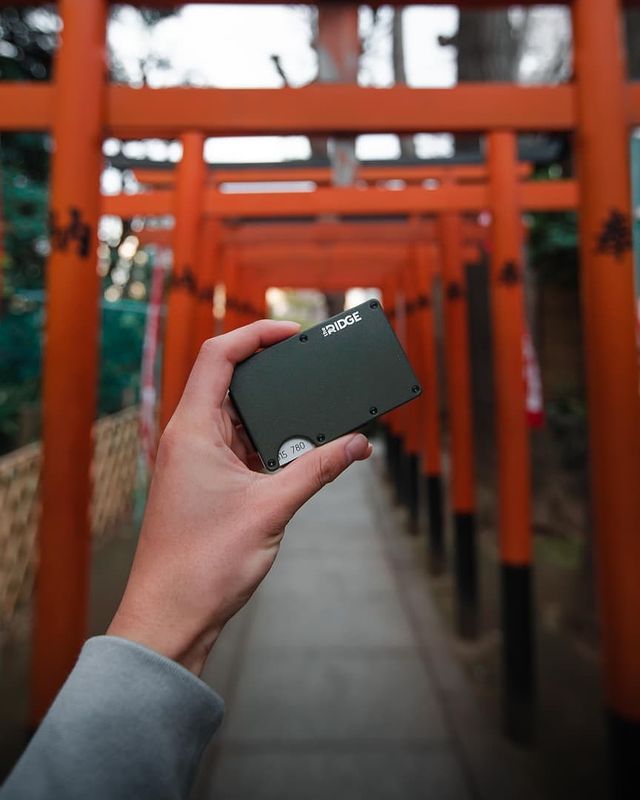 I have never owned a wallet that I really loved. The ones I have owned never fit all of my credit cards and camping club memberships without them spilling out of the sides. Jon, however, has fallen in love with his Ridge Aluminum Wallet for 75 bucks. This wallet is so slim and portable that he often forgets it is in his pocket. This wallet is practical and stylish, but its not exactly cheap. But Jon thinks it is worth every penny. You will too.
Muck Boots ($78 and up)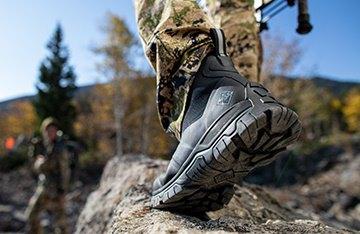 When Jon first shared his list with me these boots jumped out as something that I too would love. Muck Boots are rugged and well built for men who do physical work, but they are also stylish and comfortable for men who just want to keep their feet warm while walking their dog around a muddy state park campground. Again–these are not cheap. But Jon's pair of Muck Boots (the Men's Chore) is two years old and they still look and feel brand new. Muck Boots claims that their boots are "designed to brave any element." Gentlemen camper Jon concurs.
Mechanix Gloves ($15 to $45)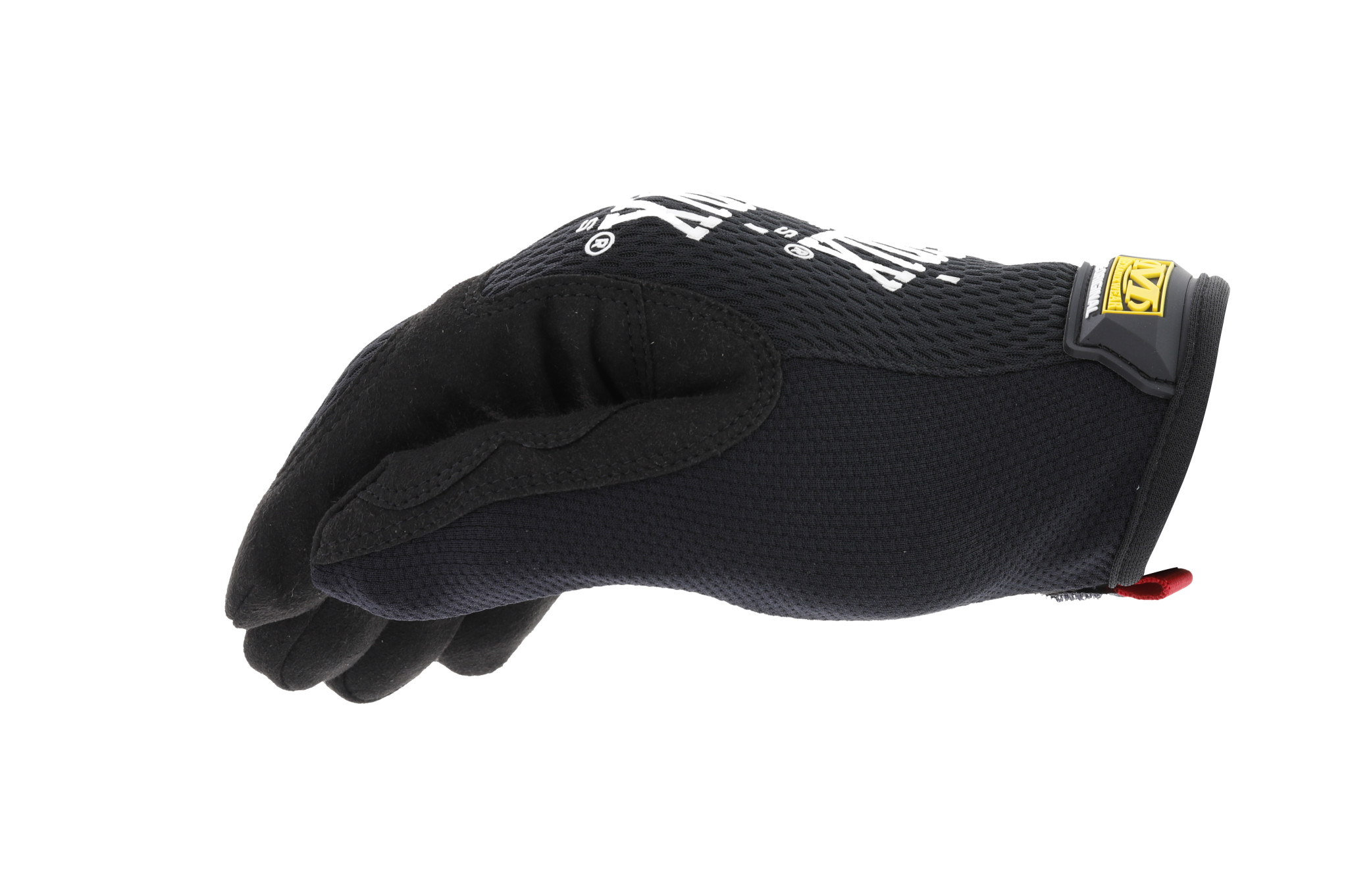 Mechanix gloves are, of course, designed and built for mechanics who want to keep their hands warm and still be able to feel their tools and operate them without their gloves interfering. Jon has fallen in love with these gloves and he thinks they work great for gentlemen campers who need to hitch and unhitch their rigs in the cold. He keeps a pair in his classic Winnebago Brave motorhome. And he keeps six other pairs at home for a wide variety of other purposes! Jon's top recommendations are the Original, the M-Pact, the Grip, and the Durahide Leather. Prices range from $15 – $45.
Junk Headbands and Neck Gaiters ($16 to $25)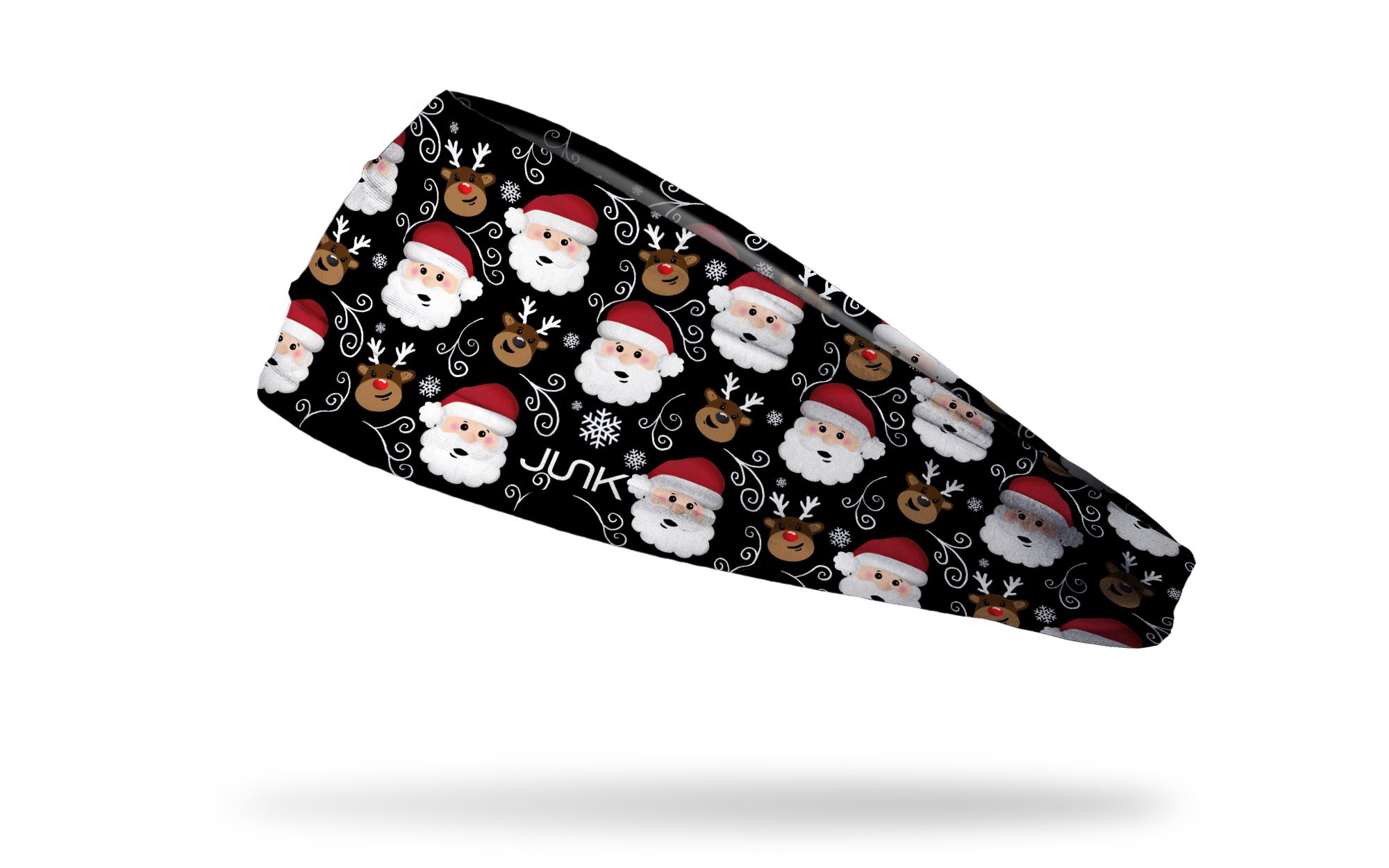 Headbands and Neck Gaiters are not for every gentleman camper–but those that love them wear them with pride. Jon prefer the comfortable and well-made "Winter Gaiters" and the "Big Bang Lite" style headbands made by Junk Brands. He wears these to cross-fit and apparently so do a lot of other men and women. I love the Santa headband in the picture above!  Gaiters are 25 bucks and headbands are 16 bucks.
RinseKit Portable Shower ($110 to $170)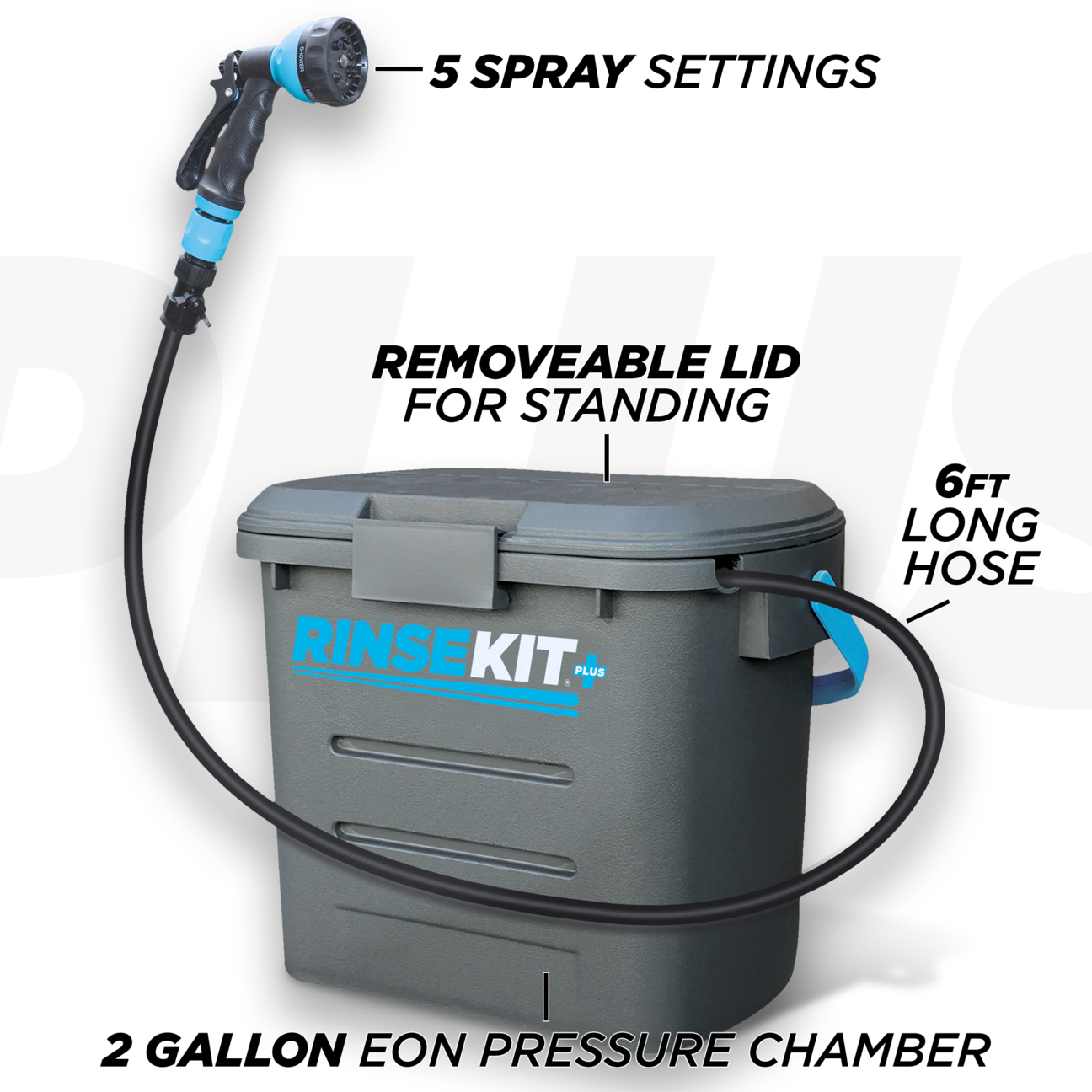 It's been a weird and difficult year for most of us. Jon probably never planned on keeping a portable shower in the back of his car, but in a year when proper hand washing has been more important than ever before–then why not keep a RinseKit in your trunk? If you don't want to head into the bathrooms at Target or Walmart after shopping, then why not be equipped to wash your hands back at your own vehicle? RinseKit Portable showers make this possible. They are also great for tent campers or pop up camper owners that don't have a water supply on board. Prices range from $110 to $170 based on the model.
BlueDriver ODB2 Scan Tool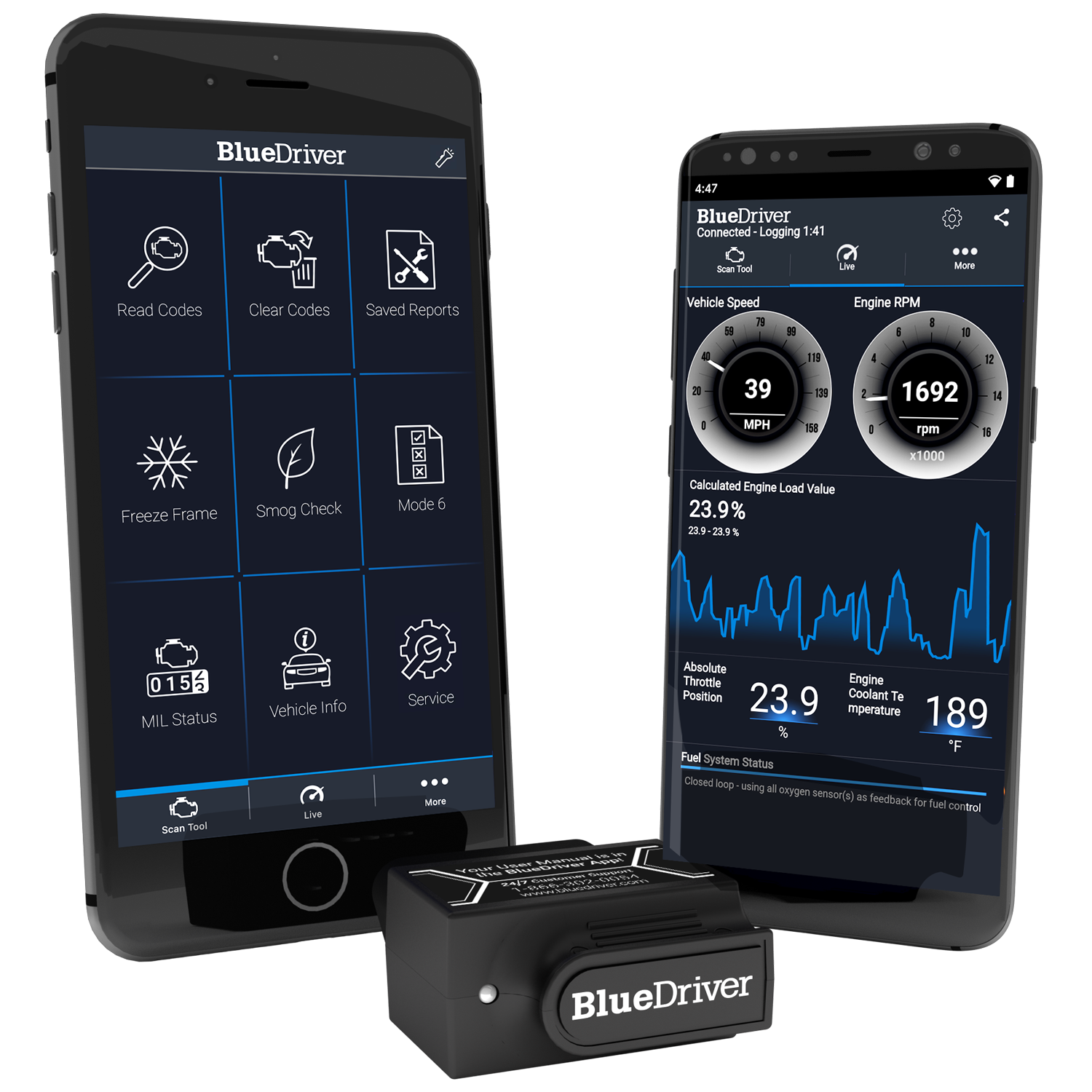 Read and clear your check engine light on your car, truck, or motorhome with this ingenious and relatively affordable gadget! Jon loves the Blue Driver ODB2 scan tool for scanning and getting rid of those annoying check engine lights that can stress you out on a roadtrip! He thinks their app is "where the magic happens" because it is intuitive and easy to use. The Blue Driver is only 99 bucks on Amazon!
Jeremy's List of Classic Holiday Gifts for Gentleman Campers
NEBO Classic Flashlight $29.99
This classic flashlight harkens back to the flashlights of old–like the flashlights your grandpa used to keep in the glove compartment of his Oldsmobile. Every gentleman camper should keep a good flashlight in the glove box–and for those that care about fashion and function–this should be the one. According to Nebo, "This 1920's inspired flashlight outputs 640 lumens and features a sturdy, anodized aluminum housing with constructed leather grip and a lanyard ring."  It also comes in a sturdy and attractive gift box. When it comes to flashlights, Nebo is my brand–and the classic makes me feel like I am stepping into a time machine every time I turn it on.
Leatherman Free T4 ($59.95)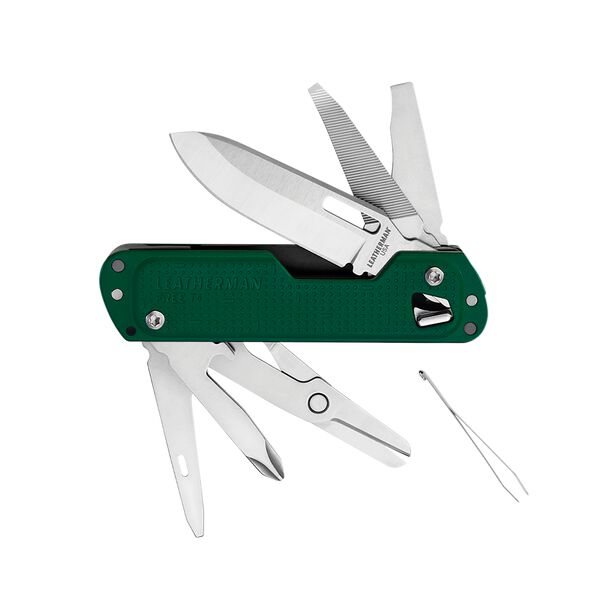 You don't give a gentlemen camper a Swiss Army Knife–that is more of a great gift for kids or teenagers. The handsome and handy Free T4 is Leatherman's answer to the Swiss Army Knife. It comes in a "Coleman" like green and other great colors like blue and crimson. It comes with a reasonably sized knife and 7 other tools as pictured above. Leatherman designs and builds their products in Portland, Oregon and they are truly an innovative American company that many gentlemen campers admire. Order your multitool with a gift case and customization for that distinguished gentleman camper in your life.!
Duke Cannon Big Ass Brick of Soap: Campfire ($9.00)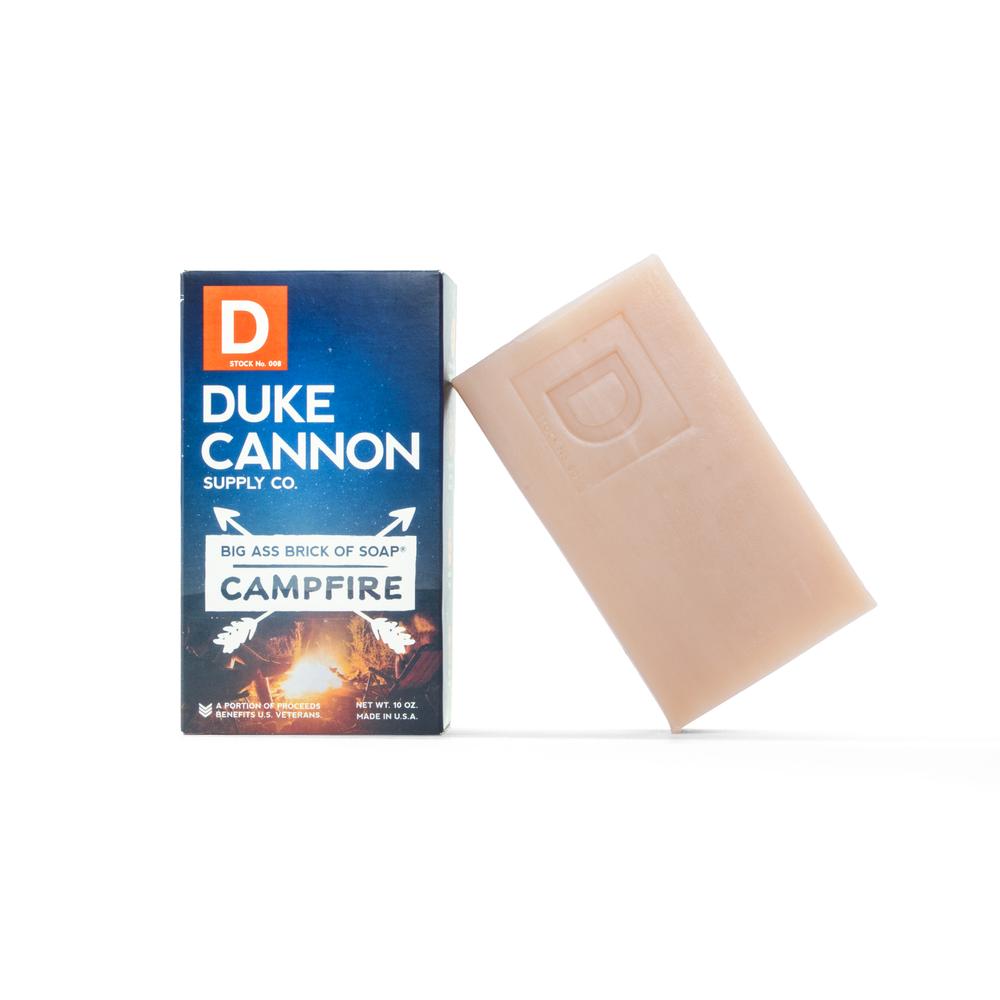 Duke Cannon Soaps are huge brick like soaps and they smell so gosh darn good! I love the names —Smells Like Naval Supremacy—Smells Like Victory—Smells like Productivity and Campfire and Illegally Cut Pine among many others. These soaps come in very gift-able boxes with great designs and artwork. The price seems high until you see how big these soaps really are–and how good they smell! The gentlemen camper in your life will thank you every single time he takes a shower! Campfire smells like hickory–not like smoke. But I probably love Smells Like Naval Supremacy the most.
Stormy Kromer Flannel Face Coverings ($12 )
I really dislike those cheap blue masks that have become ubiquitous in 2020. I also hate seeing them littering the ground like cigarette butts. Since we all need to do our part and wear masks inside in public when social distancing is not possible, then why not wear a mask that is comfortable and stylish? Stormy Kromer is famous for their plaid caps and now they make matching masks at an affordable price. I bought two of these last spring, and used them every day, but they were too warm to wear this past summer. Now that the weather is chilly again I'll be wearing these to get me through the winter months. You might see me in a matching hat to boot!
Chef's Cut Beef Jerky ($14 to $24) 
The Puglisi boys love beef jerky. Plain and simple. Chef's Cut Real Jerky makes the best we have ever had! Our favorites are "The Original" and "Honey BBQ." But every flavor we have tried is sooooo goooood and so much better than the stuff we have sampled at the grocery store. These are handcrafted in the USA and made from "tender and premium" cuts!
The Sibley Guide to Birds ($28.99)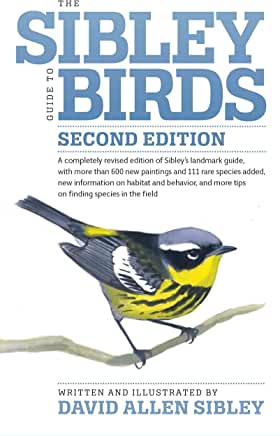 For the gentlemen camper (or anyone) that is interested in bird watching at any level from amateur to expert this is a gorgeous book. David Allen Sibley has also published an east edition and a west edition if you want a smaller book that would fit perfectly in a glove compartment or a stocking.  Both the text and illustrations in this book are near-perfect. A copy would look great on any gentleman camper's shelf.
Gift Subscription to ROVA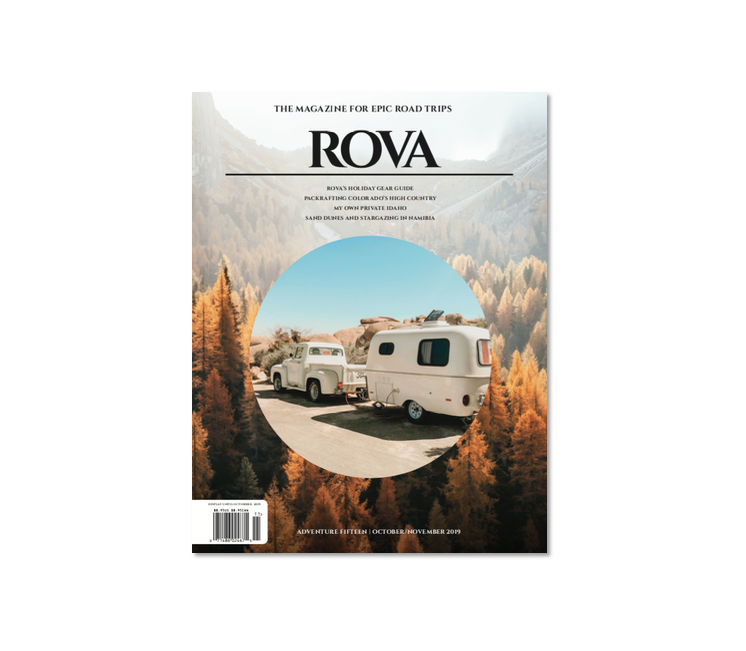 Does the gentlemen camper in your life appreciate sharply crafted road trip stories with beautiful photography? Then consider gifting him a one year, six issue subscription, to ROVA for 36 bucks. Now that Trailer Life Magazine and Motorhome Magazine have been retired I think it is more important than ever to support print publications. And ROVA has been doing a bang up job for several years now. I read each issue from cover to cover!
See You at the Campground: A Guide to Discovering Community, Connection, and a Happier Family in the Great Outdoors ($18.99)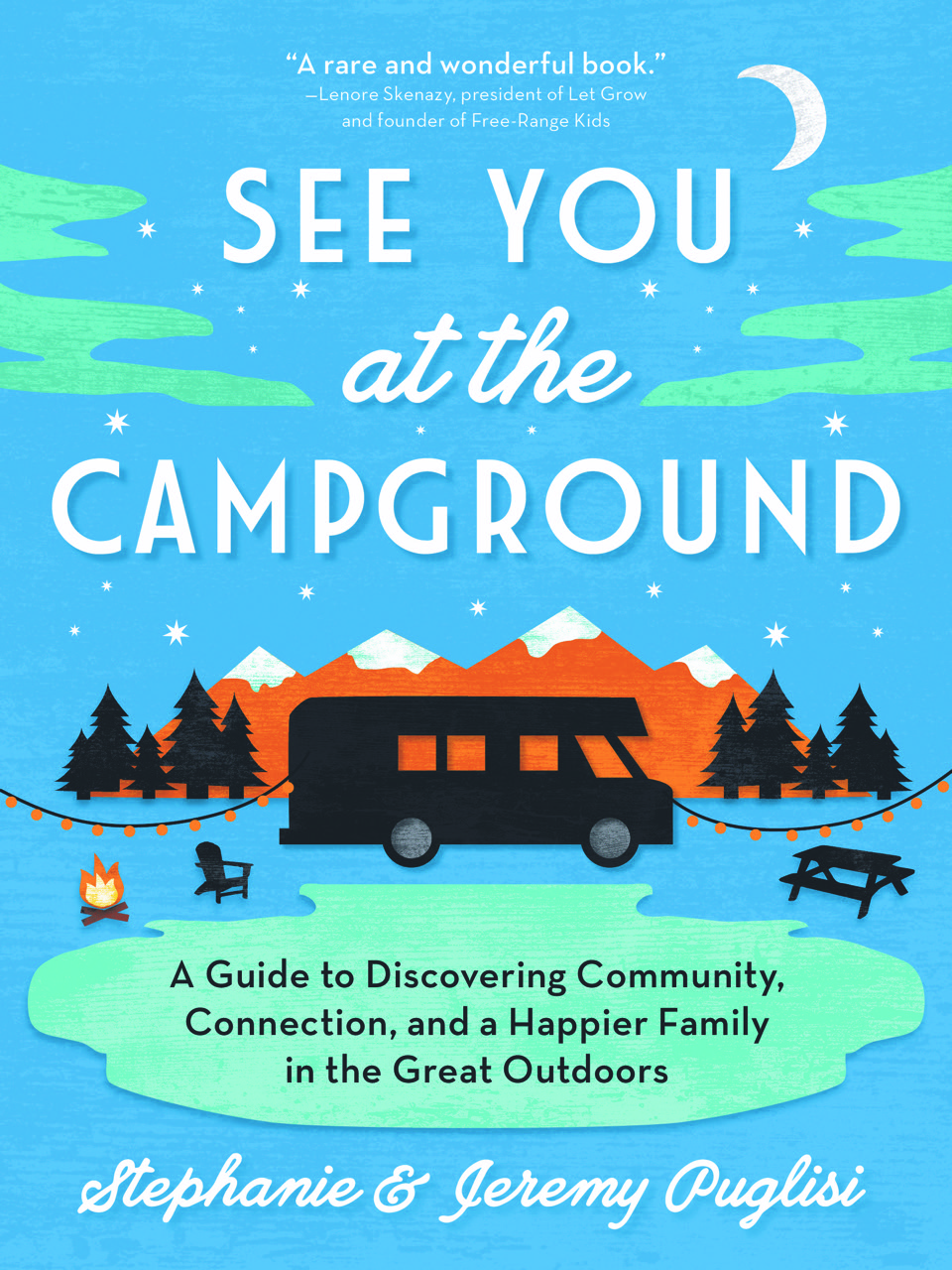 Bonus gift idea! Our latest book would make the perfect gift for the gentlemen camper (or aspiring gentlemen camper) in your life. Our book is filled with the basics to get anyone started–and enough great tips to keep any camping expert entertained for days. With chapter on camp food, national parks, road trip tips, and more, there is something for every one in our most recent book!
Happy Holidays and See You at the Campground!!!!!
Jeremy
Podcast: Play in new window | Download