It's finally here! The 2016 Spring Gear Guide got so big that we split it into two episodes. This week we present Part One, sharing all of our favorite new goodies for the inside of the camper. Decorative pillows, appliances, and books…if it promises to make the RV experience a little easier, prettier, or more educational, we tracked it down over the long, cold winter.
Plus, we sent our Utah correspondent Brett Neilson to the Outdoor Retailer Market back in January, and he compiled a list of 7 amazing new gear recommendations.
Your camping wish list just got a little bit longer, folks.
We are including links to all of the products discussed on the show. Some are affiliate links; some are not. Some of the products were sent to us to review; some we purchased ourselves. In all cases, our recommendations are always honest and enthusiastic. Listen to the episode for a complete description of each item and an explanation of why we love it.
Click on any of the images below to visit the product website.
10 Products for Inside the RV
This Is Our Happy Place Pillow, by Making Something Happy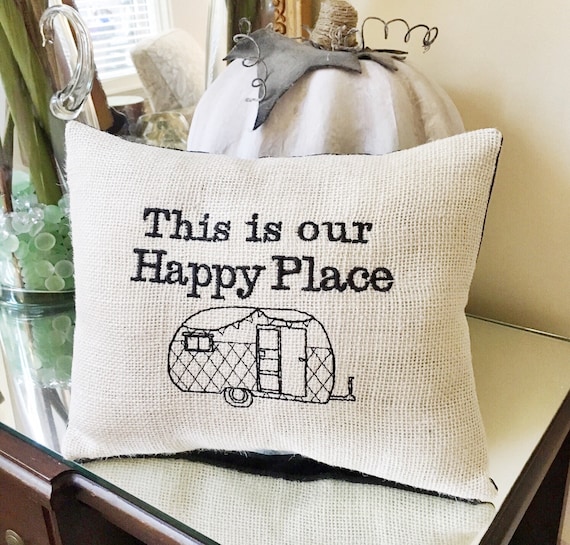 Camper Sweet Camper Hand Towel, by Making Something Happy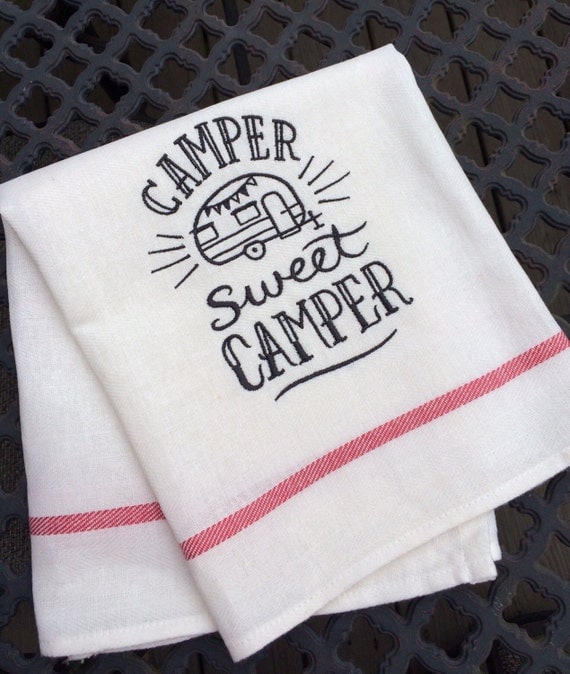 Camper Kitchen Dish Mat, by Making Something Happy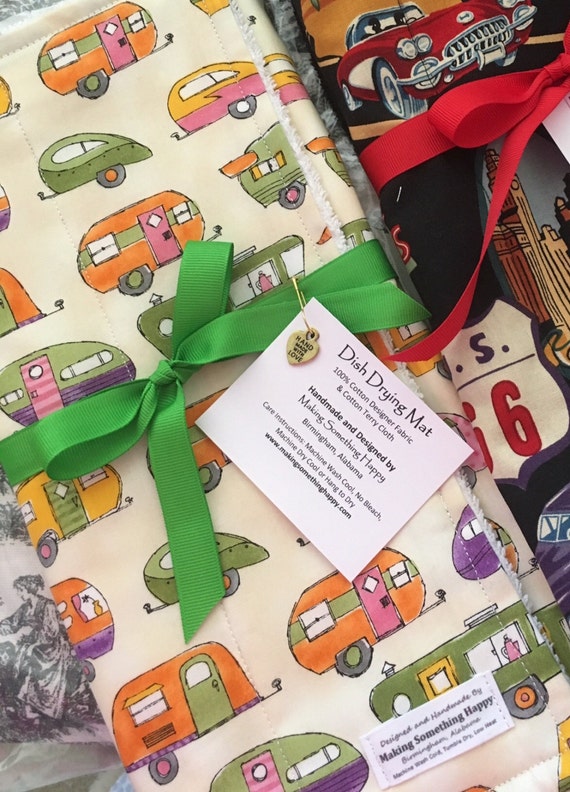 Instant Pot IP-DUO60 7-in-1 Multi-Functional Pressure Cooker, 6Qt/1000W
Cuisinart Stainless Steel Cordless Electric Kettle
Aroma Ready Oil Humidifying and Ultrasonic Diffuser
First Alert Dual Power Carbon Monoxide Plug-In Alarm with Battery Backup and Digital Display
The Camping Trip that Changed America
Brett's 7 Outdoor Gear Recommendations
Some of these products will be available in the next few months. You can read Brett's blog posts with detailed review information at brettneilson.com.
Trailbreak Vacuum Sealed Coffee Mug, by Primus
JakRak by Sprigs (image not available, product will be released in April)
Peak Design CapturePRO Camera Clip
Gear Aid Tenacious Tape Tattoos Shaped Repair Patches- Happy Camper
Outside Inside Backpack Bocce Balls
Listen to Episode #79: RVFTA 2016 Spring Gear Guide, Part 1 for our complete review of every one of these products. And let us know if you try anything out! We love to hear your stories and feedback.
Podcast: Play in new window | Download