Disney World is just for the kids, right?
Nope. Not even close.
Disney actually offers some amazing tours, activities, events, and dining that are primarily geared toward grown up visitors. So whether you visit Disney World without any kids at all, or just manage to escape the rug rats for a few hours, here are the most magical things at Disney for adults.
Special Note: Our guests on the RVFTA podcast this week are Jon and Heather Anderson, who have been to Disney World more than 20 times. They even got married there. Take a listen to the episode to hear more details about all of their Disney for Adults suggestions.
Disney for Adults: The Best of the Parks
If you are visiting the Disney World Parks, your day might look a lot different without kids in the equation. Instead of heading (yet again!) to Dumbo the Flying Elephant, check out some of these fun options…
Behind the Scenes Tours
There are a variety of tours that will take you behind the scenes at the various Disney World parks and you are almost guaranteed to find one that will capture your interest. Jon and Heather particularly enjoyed the Keys to the Kingdom Tour, an in-depth, five-hour tour of the most iconic park. You'll learn about Walt Disney and even get to explore the underground service tunnels. Cost for this tour is $99 per person. Other fun tours include…
Backstage Magic
Behind the Seeds
Caring for Giants
The Magic Behind the Steam Trains
Gardens of the World
Star War Tour
You have to call to make reservations, but you can learn more about the individual tours here.
Interactive Games and Activities
If you have always raced from one ride to the next, you might not have realized that folks around you were involved in interactive scavenger hunts and other fun activities. The Sorcerers of the Magic Kingdom is just one fun example. It's free to play, but you'll have to stop at the Firehouse on Main Street to pick up your map and spell cards. Then it's up to you to cast spells and defeat villains throughout the park. You can also play Agent P's World Showcase Adventure at Epcot or Wilderness Explorer at Animal Kingdom.
Character Dining for Adults
Character Dining may seem like the very type of activity to skip when visiting Disney without the kids. But Jon and Heather swear that the characters have a blast with couples that come to enjoy their company.
Pro Tip: Avoid the parade and evening shows and use that time to get on the popular rides without the wait!
Disney for Adults: Best Food, Drinks, & Treats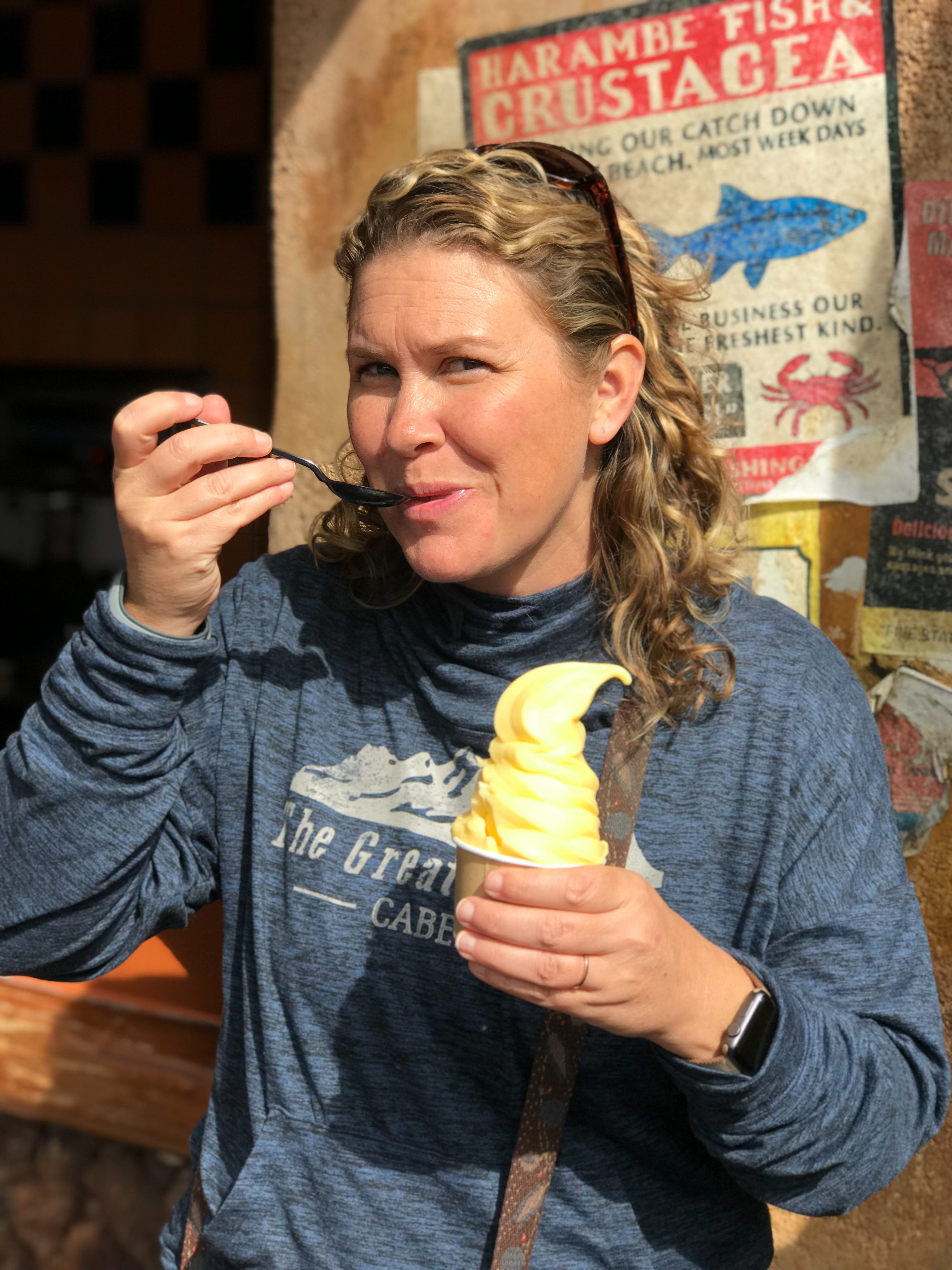 Indulging is so much more fun when you don't have to worry about your kids going into sugar shock. And it's a lot more fun to splurge on a sit-down meal when no one in your party is ordering overpriced chicken fingers. Here are some favorite places for the Disney foodies.
Table Service in the Parks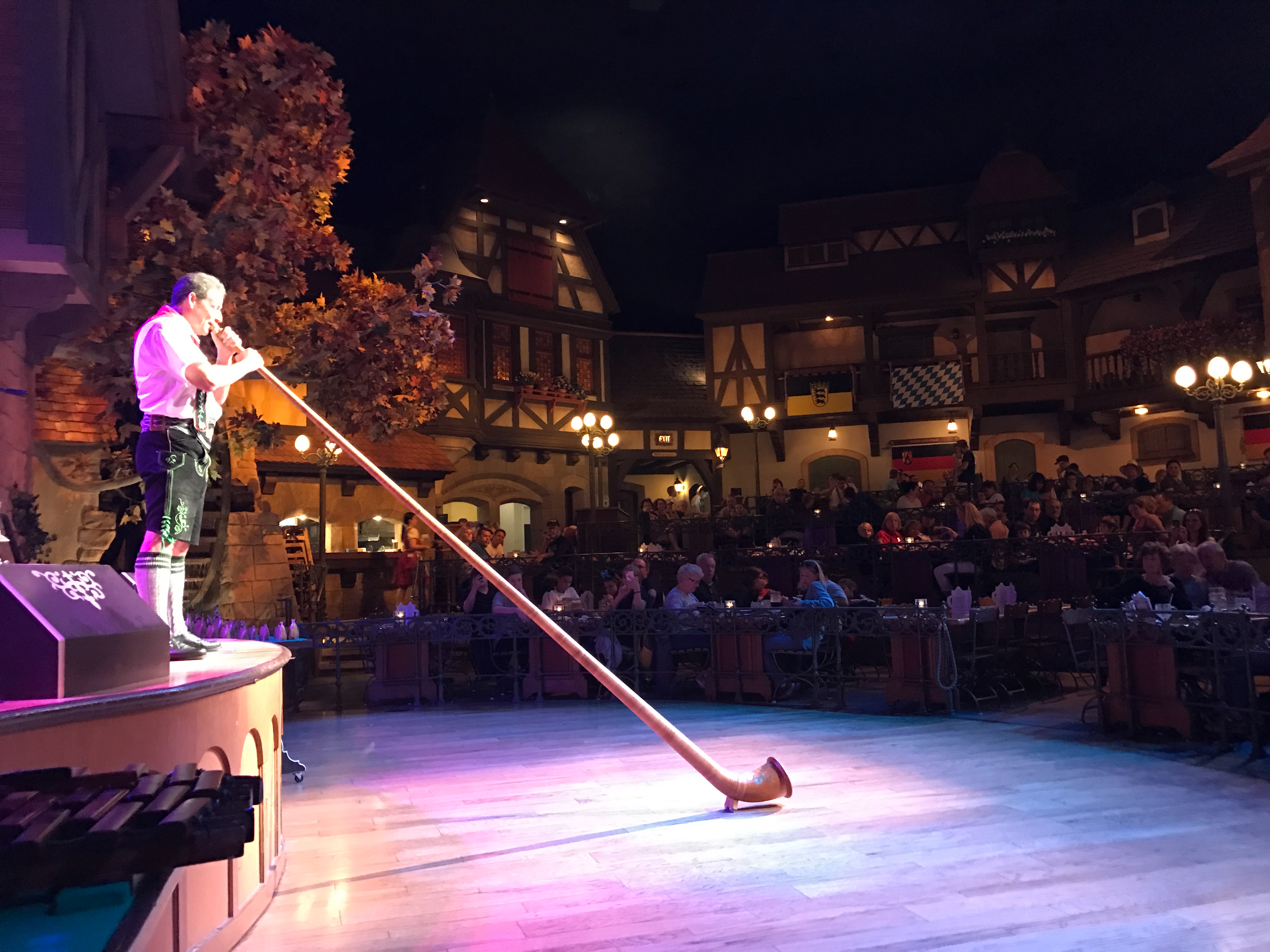 For bold, adventurous dishes, visit the Skipper's Canteen in Magic Kingdom's Adventureland. The Hollywood Brown Derby will transport you back to the Golden Age of Contemporary American cuisine in Hollywood Studios. Dig into noodle bowls and dim sum at the Yak & Yeti in Animal Kingdom. As for Epcot? The choices feel endless. The Biergarten in Germany is a favorite amongst the countries. Plus, the Coral Reef and the Garden Grille have fantastic atmospheres.
Special Desserts and Treats
Disney World has a way of making you work for your treats. Many favorite confections are only found in one or two spots in the entire park. Don't miss these special indulgences as you eat your way through the most magical place on earth…
Dole Whips at Aloha Isle

Ice Cream Cookie Sandwich at the Plaza Ice Cream Parlor

Chocolate Covered Marshmallows

Chocolate Covered Rice Krispie Treats

Make Your Own Caramel Apples Goofy's Candy Shop

The Caramel Shop at the Germany Pavilion

Macaroon Ice Cream Sandwich at the France Pavilion

Ghirardelli Ice Cream Shop at Disney Springs
Dining Outside the Parks
And we can't forget one of the best parts about enjoying Disney as grownups: making dinner reservations with no worries about early bedtime curfews. Now more than ever before , guests can enjoy an abundance of quality restaurants peppered throughout the Disney properties. Jon and Heather shared their personal favorites. You can listen to the podcast episode to hear more about how these ones made the short list:
California Grill at Contemporary Resort

Yachtsman Steakhouse at Yacht Club Resort

Beaches and Cream at Beach Club

O'hana at Polynesian Resort

The Wave at Contemporary Resort
Disney For Adults: Events and Festivals
If you have visited Disney World with your kids while something like the Food & Wine Festival was happening, you probably noticed all those adults leisurely enjoying themselves while sipping and snacking. That could be you some day, so don't give up hope. Other popular Disney festivals include the Flower & Garden Festival and the Festival of the Arts.
The holidays are especially magical at Disney World, and if you are willing to brave the crowds you might want to check out special ticketed events like Mickey's Very Merry Christmas Party or Mickey's Not So Scary Halloween Party.
Races have also exploded in popularity for the adults that love to do Disney. Who doesn't want to dress up like Dopey and run a 5K? Visit the RunDisney website for all the information you need on upcoming events, which are scheduled throughout the year.
*************
Whether you plan an adults-only getaway at Disney, or if you just escape for a few hours while the babysitter holds down the fort, there are many magical experiences for the grownups to enjoy. Let us know what your favorite Disney for Adults activity is in the comments below!
And, of course, you can always park your rig at Fort Wilderness for your Disney vacation. We've got all the info you need on camping at Disney on our Fort Wilderness podcasts. Check them out here! And if you have virtually no hope of every traveling without your kids (like us), we've got you covered with plenty of kid-friendly Disney content.
See you at Fort Wilderness,
Stephanie and Jeremy
Podcast: Play in new window | Download