Are you wondering if a Class A Motorhome is the right rig for your future RV adventures? Are you stuck between choosing a towable or motorized? Or maybe just deciding between a Class A and Class C?
Wherever you are in your RV shopping journey, it can be so helpful to hear other people's stories about how they pulled the trigger on their current rig.
We know Karen and David from The Camping Playlist lovelovelove their Class A motorhome. So we invited them to tell their shopping story to our listeners. Read on to find out how they decided on a motorized unit, what they love about their Class A motorhome, and some features they aren't too fond of.
Plus, you can hear their story first hand by listening to The RV Atlas podcast episode. Just click on the play button at the top of this article, or find us in your favorite podcast app!
The Beginning of the RV Shopping Story…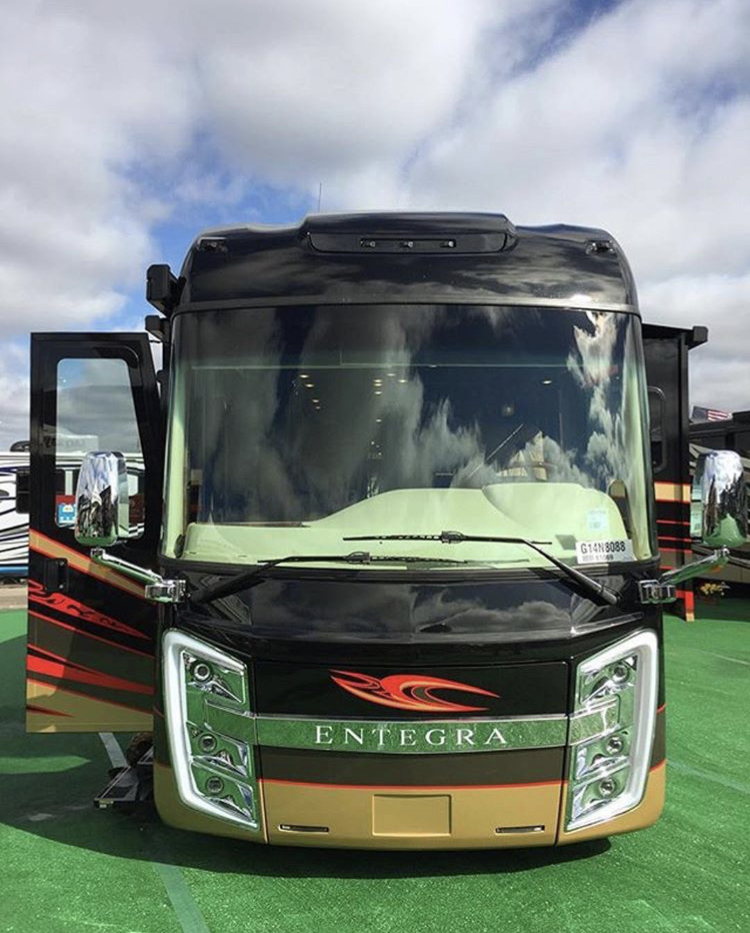 David and Karen live and work in Silicon Valley with their two young children. In the busyness of everyday life, they felt like time with their kids was slipping away and they didn't want to miss out on making meaningful memories as a family. They are both 2nd generation RVers who had grown up camping with their parents and grandparents. They bought their Winnebago Vista Class A motorhome in December of 2015 when the kids were four and two.
Since then they have gone on so many weekend getaways and longer summer road trips. Karen and David have reviewed many of their favorite California destinations for us in the past, like the
After all these adventures, they still adore their Class A motorhome. Here's the rest of the scoop…
Decision #1: Towable or Motorized?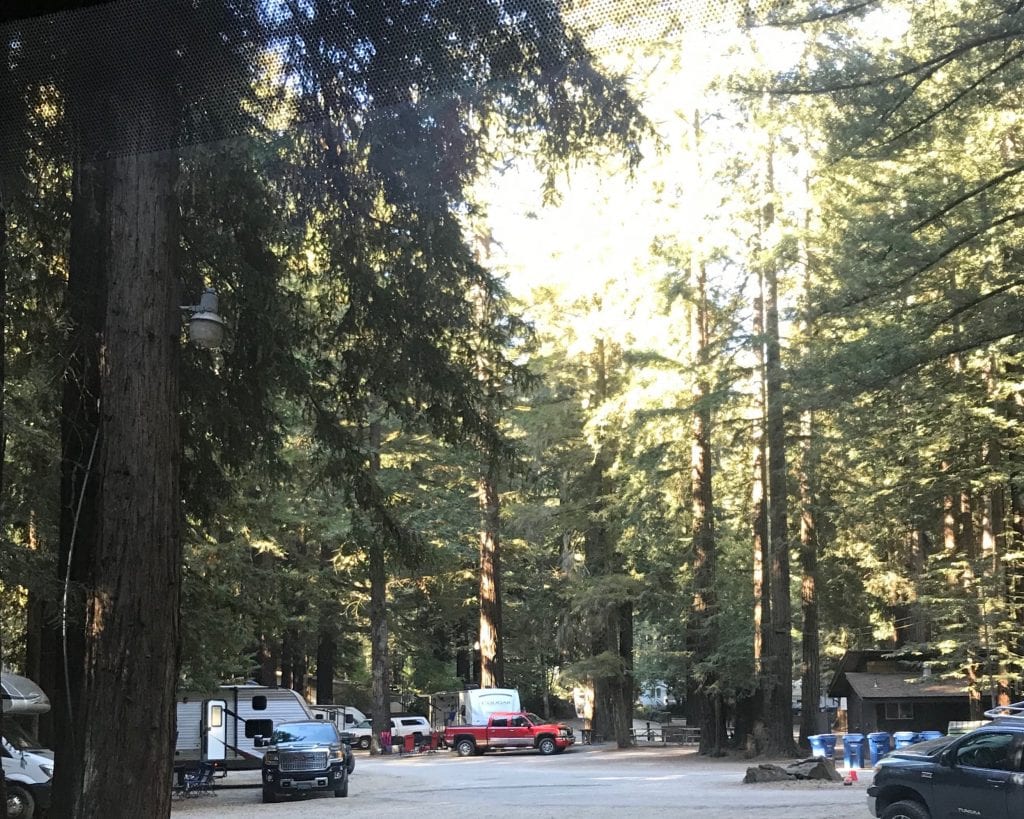 Like most RV shoppers, the first difficult decision they had to make was whether to buy a towable or motorized RV. The lower cost of a travel trailer was very attractive. But in the end, they decided to eliminate towable RVs for the following three reasons:
They didn't already own a tow vehicle. Sure, a towable was cheaper than a motorhome, but by the time you factor in the cost of a truck the numbers get a lot closer. Plus, neither Karen or David were attracted to the idea of a truck as a daily driver.
Motorized RVs are easier to set up and break down. As weekend warriors, they often pull into a campsite late at night on a Friday after work. They loved the fact that motorized RVs made backing in, leveling, and stabilizing as easy as pushing a button.
Motorized RVs are more comfortable on long road trips. The large gas tank was an appealing factor, and they loved having an onboard generator to use at rest stops along the journey. There's, of course, also a lot more room to spread out while on the road.
Decision #2: Class C or Class A Motorhome?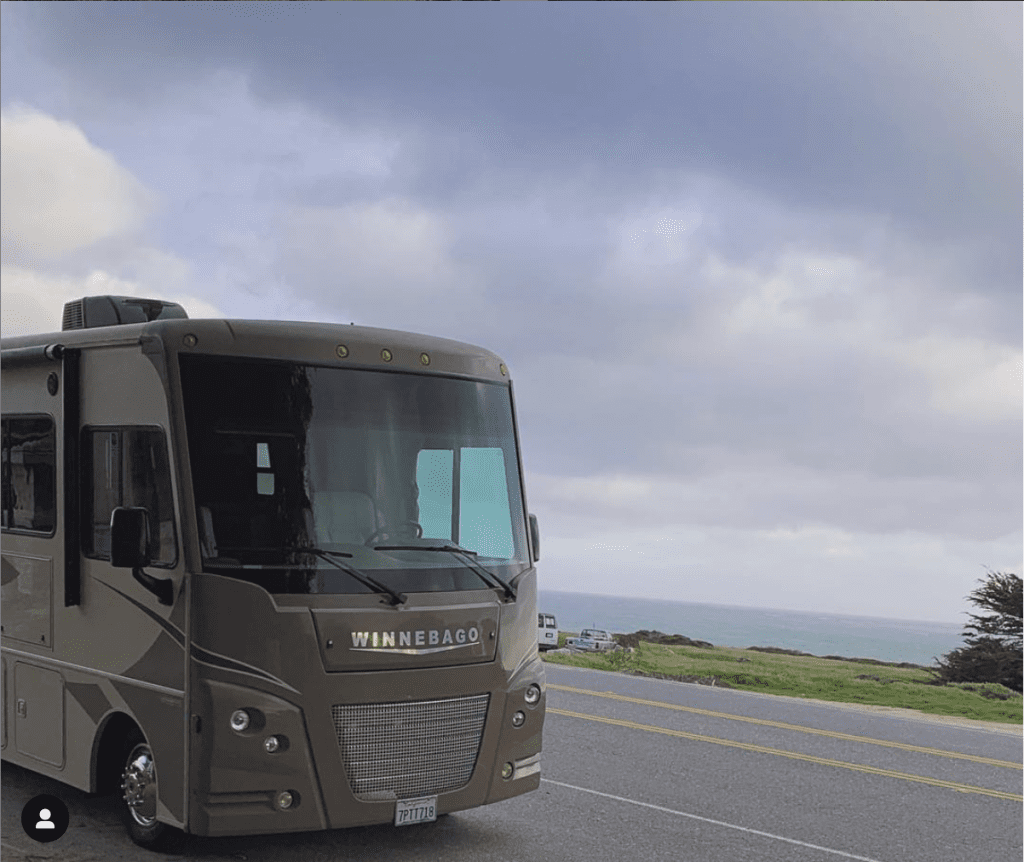 People generally consider a Class C motorhome a more family-friendly option, mostly because of the abundance of bunk models and additional sleeping spaces. You have to search a little harder for Class A floorpans that are made for more than two people. But they are out there, and Karen and David eventually decided that a Class A suit them better than a Class C for the following reasons:
They didn't like the Class C driving experience. This is counter to many folks' experience who think driving a Class C is an easier thing to get used to. Karen and David did not like the closed-in feeling of the Class C cab area. They also didn't like the way the bunk overhang cut off the windshield sight lines.
They did like the Class A driving experience. On the flip side, they fell in love with the large Class A motorhome windshield that offered unobstructed views of the beautiful scenery as they drove down the highway.
The cockpit of a Class A can transform into part of the living space once parked at camp. They can turn the driver and passenger seats around to extend the living space and provide extra seating for the family. This is generally not the case for Class Cs.
The Class A Motorhome Purchase: Any Regrets?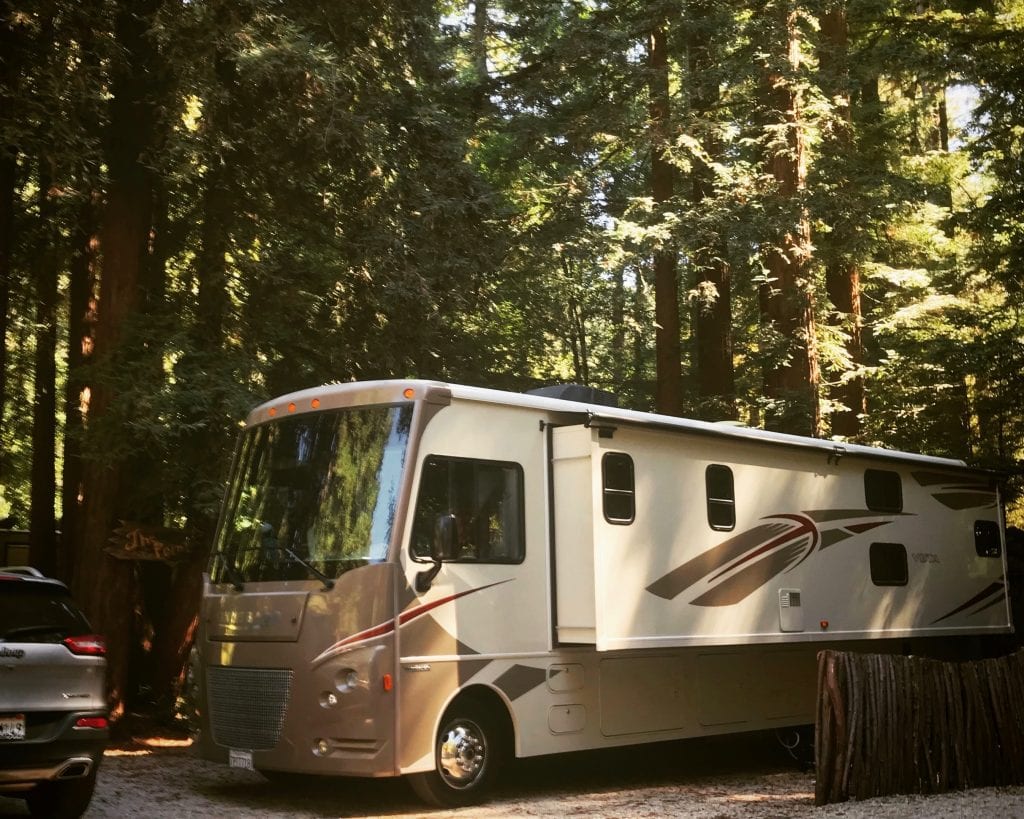 Overall, Karen and David absolutely love their Winnebago Vista and are hard pressed to think about ever owning something other than a Class A motorhome. However, every single rig purchase comes with it's fair share of trade offs. Sharing those downsides can help other folks make a more educated decision when RV shopping. Here are the parts of Class A ownership that don't particularly thrill them:
Towing a vehicle behind the Class A. For the first year, they didn't tow a vehicle behind them and it was difficult to explore an area once they were set up at camp. This is a very common experience for buyers that think they will travel without a 'toad'. After the first year, they invested in a flat towing setup for their Jeep. That comes along with it's own set of complications, so buyer beware.
Class As are bigger and beautiful campgrounds are sometimes off limits. It can be difficult to find a site in a state or national park that fits a Class A motorhome. Driving through big cities or along narrow roads can be a particular challenge.
The decor leaves something to be desired. Class A motorhomes are generally designed for an older demographic, so Karen and David felt they had to make sacrifices in the decor department. However, like all smart RV shoppers, they knew layout and functionality was more important than style. A few throw pillows and decorative touches make a big difference.
If you are trying to figure out whether a Class A motorhome is the best RV for you, make sure you listen to our whole discussion with Karen and David. You can also check out our episodes on RV Features that Really Matter and our Pros and Cons of a Class C Motorhome.
Do you already own a Class A? Leave us a note below letting us know what you love…and what you don't!
See you at the campground,
Stephanie + Jeremy
Podcast: Play in new window | Download