Location of Willow Valley RV Resort 
Willow Valley RV Resort is in the far northeast corner of Georgia. Just outside the little mountain town of Clayton. It is a sparkling new RV park with spacious sites, great amenities, and the perfect location for exploring this beautiful part of the state. The area has ample hiking, waterfalls, and gorgeous vistas. Its natural beauty rivals the Great Smoky Mountains. All without the crowds that plague the national park. 
Willow Valley RV Resort is about 2 hours away from either Atlanta or Asheville, NC. And despite its mountain location, it's an easy drive to get there on good roads with gentle grades.
To listen to our campground review of Willow Valley RV Resort with Gretchen Holcombe from Boxy Colonial and Boxy Colonial on the Road click on the media player above. Or subscribe to The RV Atlas wherever you get your podcasts!
All photos in this post by Gretchen Holcombe.
Sites and Prices at Willow Valley RV Resort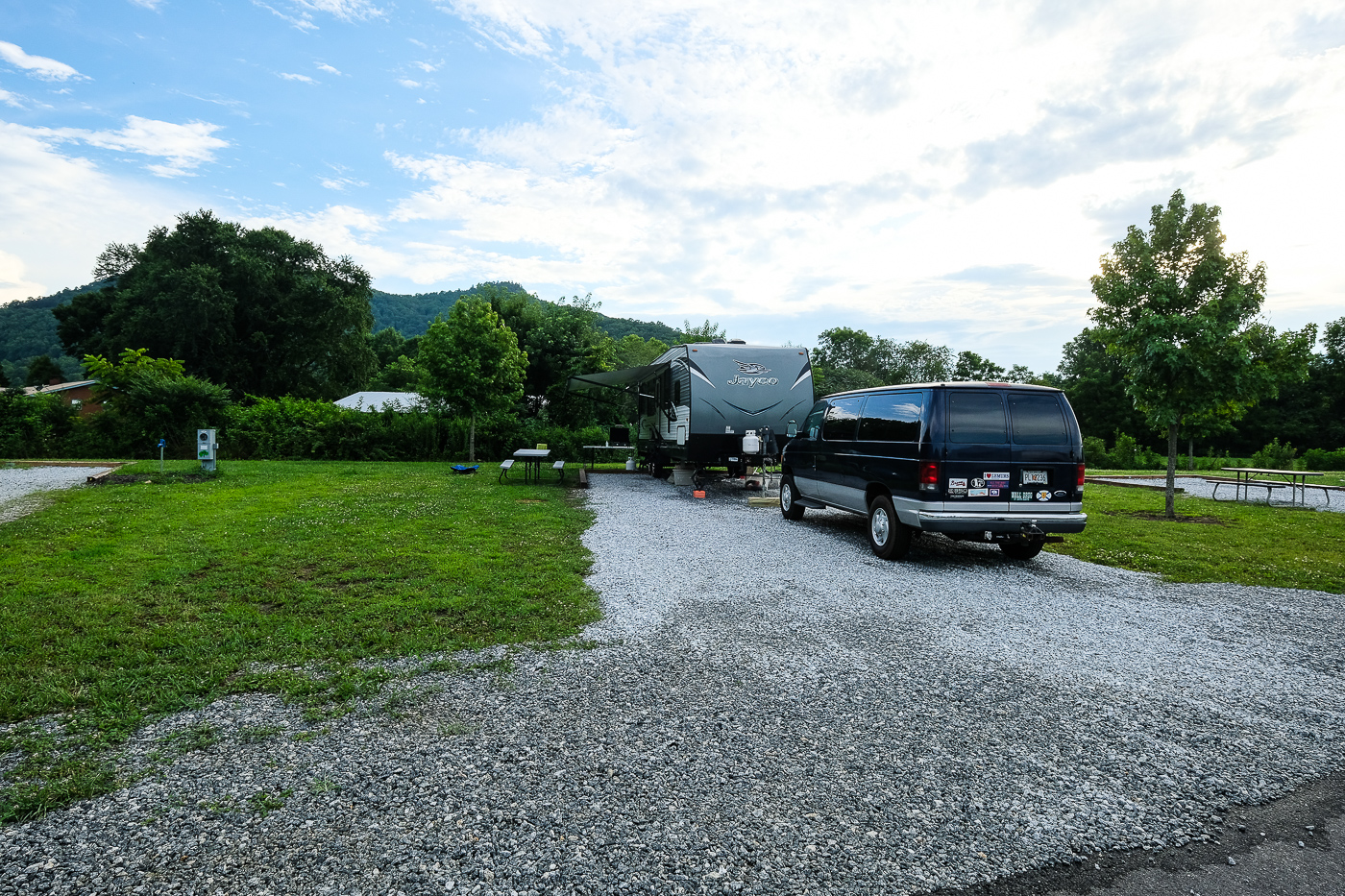 The RV park has 80 full hookup sites, with a mix of back-in and pull-through sites. You can have your pick of a site close to the pool and playground. Or you can choose one of the brand new paved sites at the back of the campground on the banks of the Little Tennessee River.  The campground is surrounded by mountains, so every site comes with spectacular views. Nightly rates range from $36 to $70, depending on the type of site and the time of year.
Sites have good separation between them for the most part, but there aren't many mature trees. So there's not a lot of privacy or shade. All sites have picnic tables. But they are not equipped with fire pits (you can bring your own or rent one from the camp store). 
Amenities at WIllow Valley RV Resort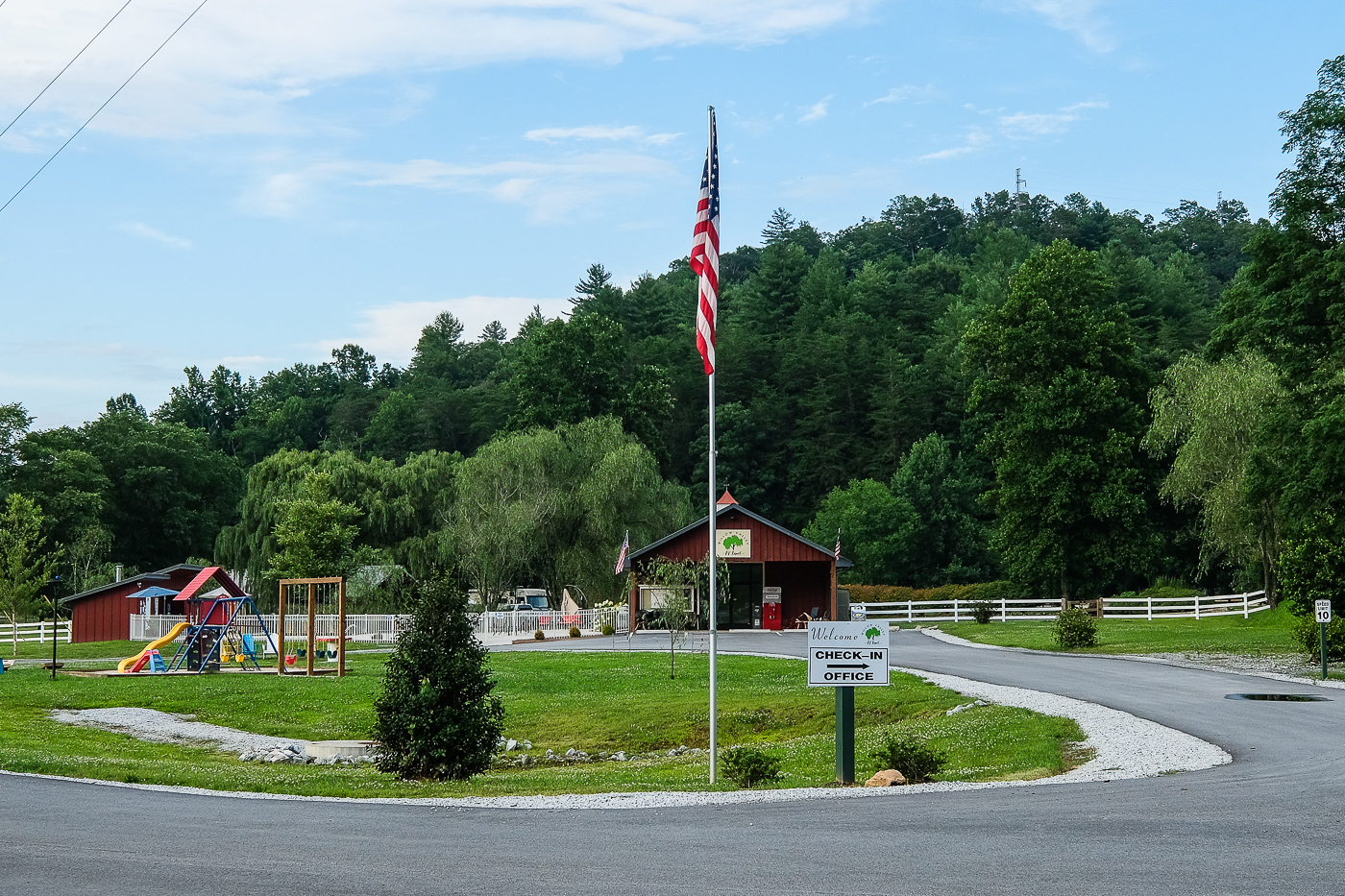 Willow Valley has a lot of great amenities, including a pool, small playground, basketball court, outside games like corn hole, a dog washing station and dog park, and a really nicely done community fire pit area. There are scheduled activities on weekends, including arts and crafts and Saturday night s'mores, though the schedule is a little lighter this year due to Covid. 
Things To Do Near Willow Valley RV Resort
Willow Valley RV Resort's best feature is its great location. It is well positioned for exploring three different Georgia state parks and for taking advantage of the shopping and restaurants in nearby Clayton. Some great towns in North Carolina are also within easy striking distance for day trips. 
Black Rock Mountain State Park is right down the road from Willow Valley RV Resort. At 3640 feet, it's Georgia's highest state park. Check out the views from the 2.2 mile Tennessee Rock Trail or bring a kayak and paddle around the park's small lake.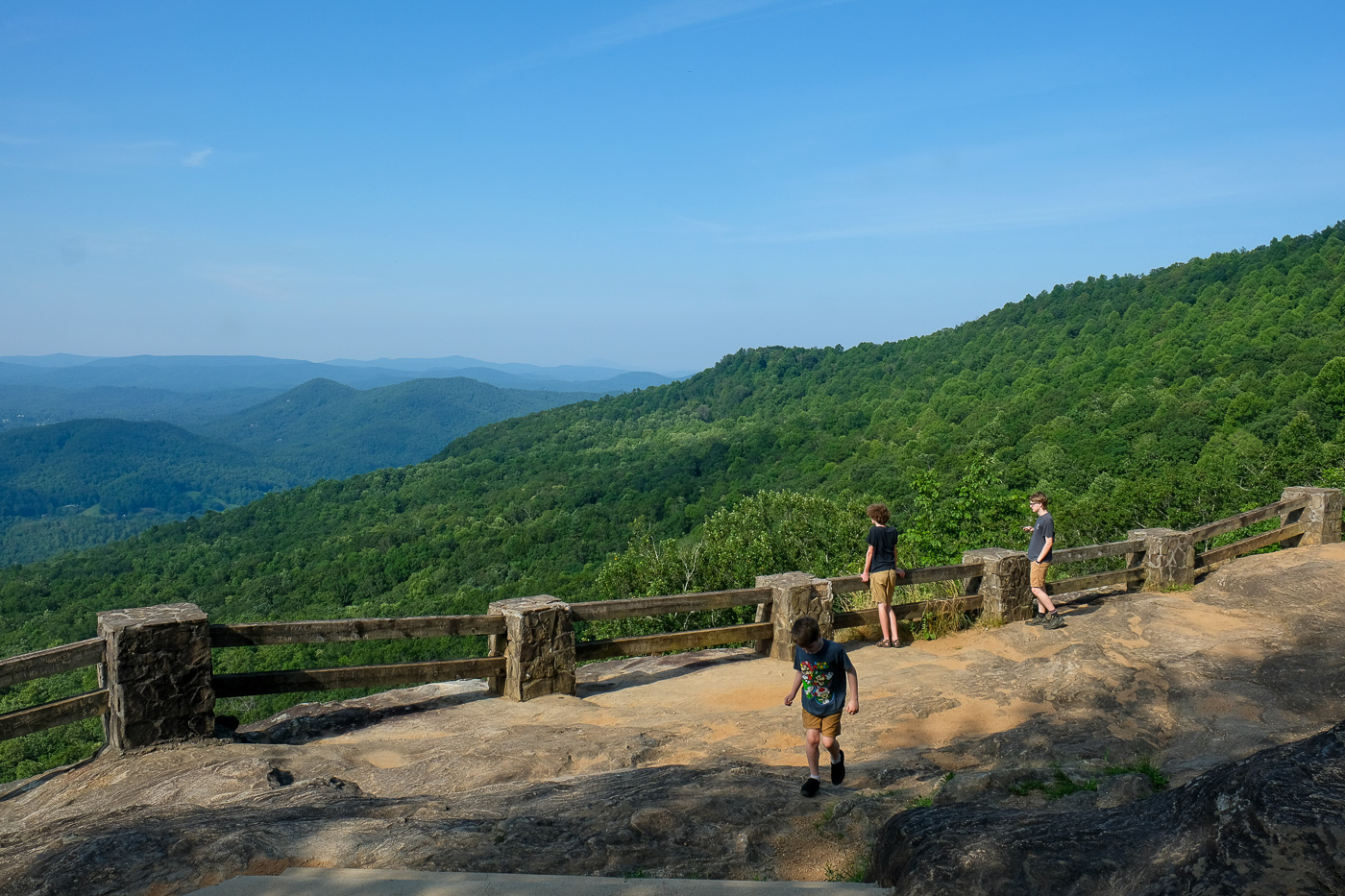 Tallulah Gorge State Park, less than 20 minutes south of Willow Valley, features a spectacular 1000 foot deep gorge. You can hike down into the gorge and cross it via a suspension bridge. Or just admire the views via the rim trail up top.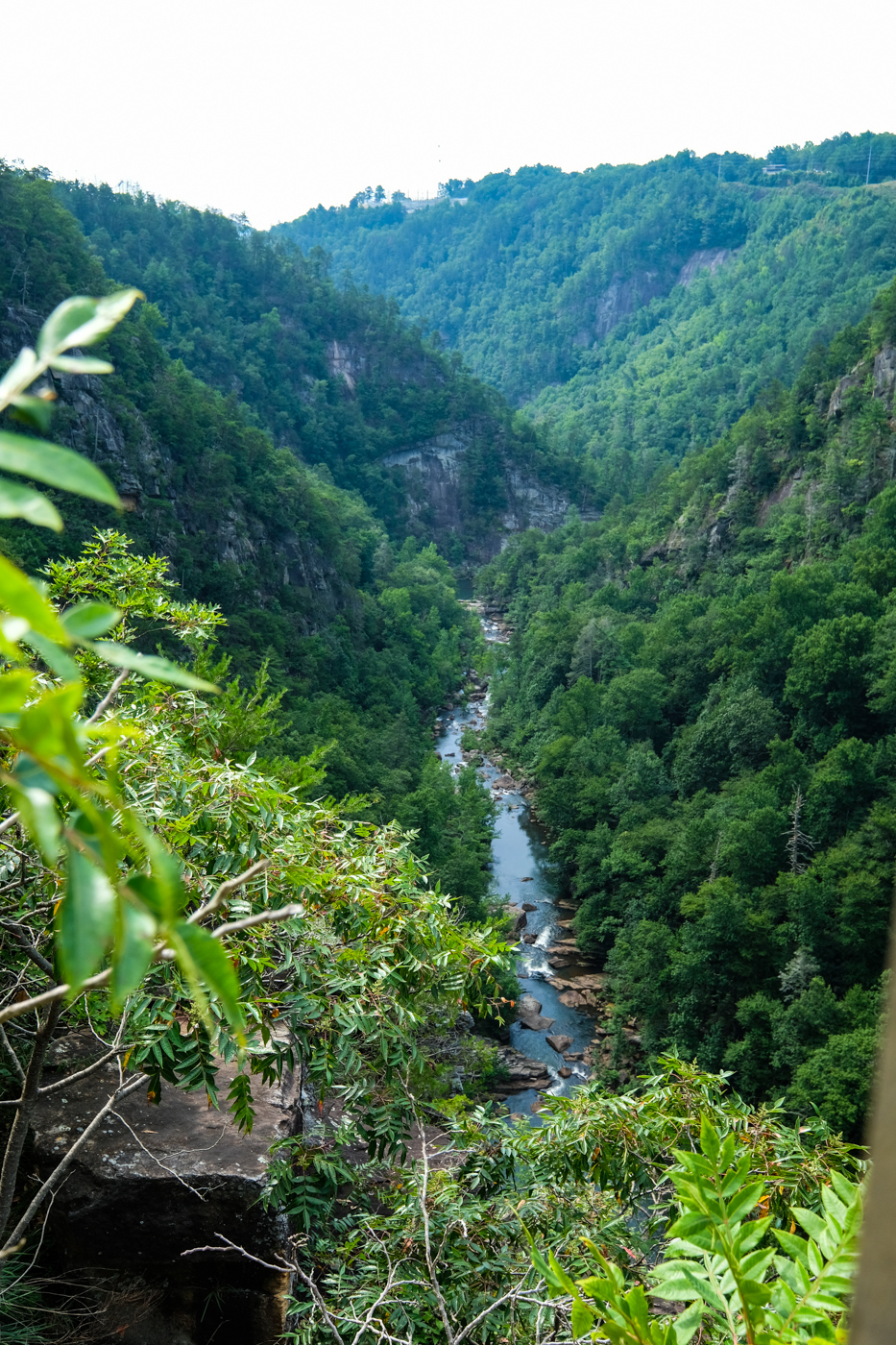 The main feature of Moccasin Creek State Park is boating and fishing on the nearly 3000 acre Lake Burton. It is half an hour from Willow Valley, There's also an excellent, family friendly hiking trail to the lovely Hemlock Falls.
The town of Highlands, NC is only 30 minutes from Willow Valley via a beautiful drive up into the higher elevations. The downtown area is full of shopping and restaurants, and there's plenty of outdoor fun to be found in and near town. Check out the amazing view from Sunset Rock or take a kid-friendly ramble through the grounds of the botanical garden and Highlands Biological Station. A few minutes outside of town you'll find the impressive Dry Falls, named because you can walk behind the waterfall and stay (mostly) dry. 
Local Shopping Near Willow Valley RV Resort
Wander North Georgia is a must see shopping stop in Clayton, Georgia. It is less than 10 minutes from Willow Valley. The shop has gained a devoted following thanks in large part to its excellent  Instagram account. It sells a big variety of outdoor gear and apparel, as well a great selection of books, plus other essentials like local beer and ice cream. 
Restaurants Near Willow Valley RV Resort
Clayton has a surprising number of great restaurants for a town its size. Grab a pizza from Fortify Pi or have a burger and a local beer on the patio at Universal Joint. Pick up some Mexican from Manrique's or get a super affordable and delicious family-sized fried chicken dinner from Sunday Diner. And then finish it all off with some fresh doughnuts from The Farm House.
Podcast: Play in new window | Download