Are you tired of buying junky plastic camping gear that only lasts for one season, or maybe even just one trip?  Do you have sentimental camping memories with your parents or grandparents, and all of their classic camping gear that seemed to last throughout your entire childhood? Then it might be time for you to upgrade your camping kit with a few of these vintage inspired beauties. Because camping shouldn't just be fun. It should also be functional, and done with a dash of style that will turn you into the king or queen of the campground.
The links in this post are affiliate links. This means if you purchase something through the link, we receive a small commission at no additional cost to you. Jeremy will use all of that money to buy more classic camping gear, so he kindly thanks you.
  1. Cabela's Campfire Coffee Pot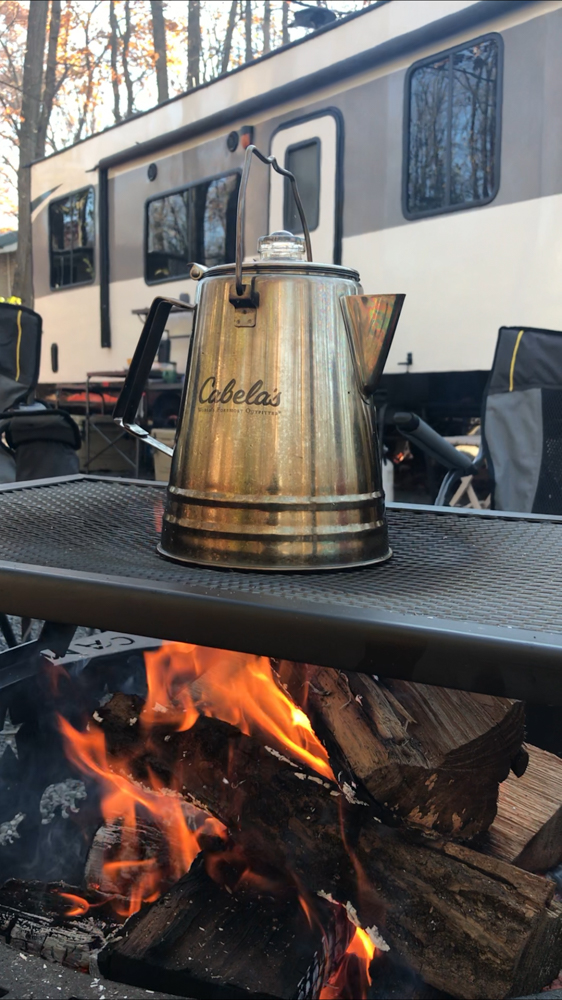 Pour over may taste better, and drip might be easier to make, but nothing says CAMPING more than a percolator roaring to life over an open fire. This is how your grandaddy fueled up for a day of hunting, fishing, or just kickin' it old school at the campground. The Cabela's Campfire Coffee Pot comes in a variety of sizes so you can make an appropriate choice for your campground coffee klatch. The lifetime warranty means that if it doesn't last for generations (which is unlikely) you can get your money back.
2. Old Town Canoe (Saranac 160)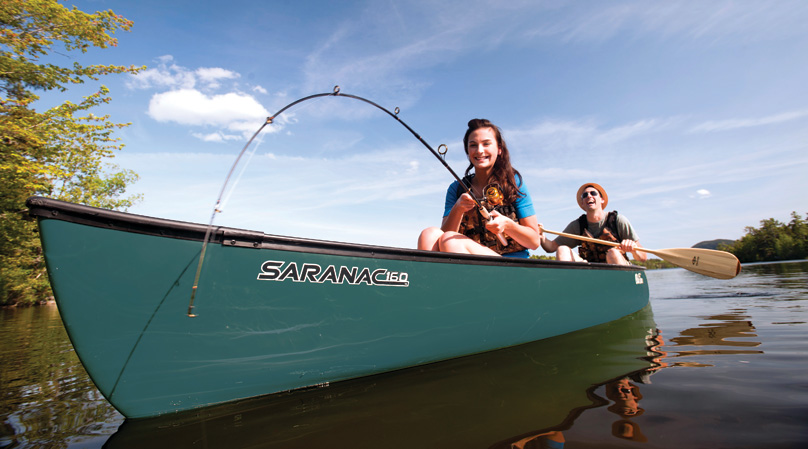 Old Town Canoe made its first boat in 1898 behind a hardware store in Old Town, Maine–and the legend grew from there. The company is still making high quality and reliable canoes at affordable price points. The Old Town Canoe Saranac 160 has a center seat for little campers, comfortable contoured seats for parents, and storage room for extra gear or lunch. It's a great option for families who want to fish together or just paddle around on a lake.
3. Fjallraven Rucksack No. 21 Medium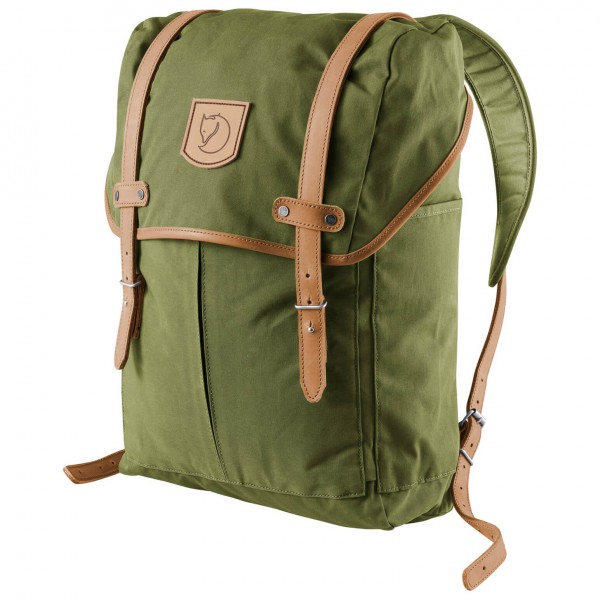 Fjallraven has been making functional and stylish backpacks in Sweden for almost sixty years. The classic Fjallraven Rucksack No. 21 Medium comes in 16 different colors and is made of "strong, waxed fabric and details in natural-toned leather." Like the best vintage inspired camping gear it combines utility and fashion.  Pack your laptop in a dedicated pocket for an afternoon of blogging at the coffee shop or pack a thermos with hot coffee in another dedicated pocket for a day of hiking and spectacular views.
4. Stanley Classic Vacuum Insulated Bottle 1.4 QT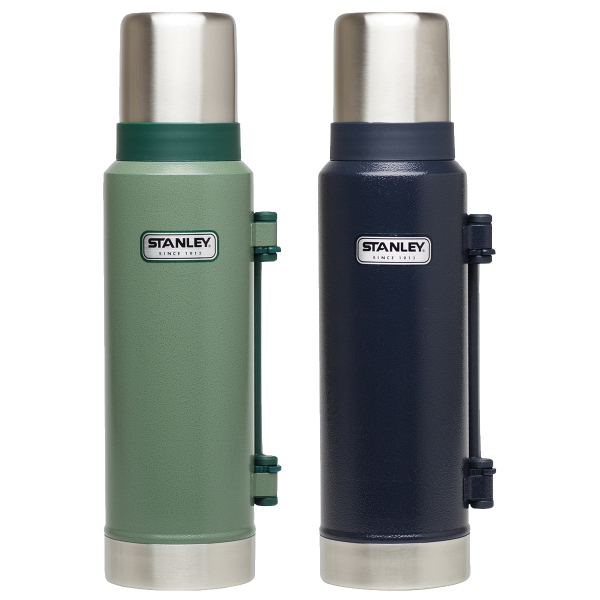 Whether you want to charge up on a cup of coffee while you are canoeing on a quiet lake in New England or hiking in Great Smoky Mountains National Park–Stanley has been keeping your brew piping hot since 1913.  The Stanley Classic Vacuum Insulated 1.4 QT Bottle is a slight variation of the iconic 1.1 QT bottle that your old man brought to work back in the day–but we think it is much better. It is the same height as the older model, but holds an extra cup of coffee, which makes it better for sharing with your sweetie or your pals. The handle also locks neatly into place and is much less clumsy than the handle on its predecessor.
To see the Stanley Classic in action, click on the video below.
5. Meindl Men's "Perfekt" Light Hikers
After spending the month of July hiking in Olympic National Park and the Redwoods, I can say with confidence and certainty that the Meindl Men's "Perfect" Light Hikers are the best hiking boots I have ever owned. Period. They were comfortable right out of the box and they look almost new after months of use. Master German boot maker Meindl has company roots that date back to the 17th century, and their partnership with Cabela's is a match made in the Bavarian Alps. The 100% percent waterproof (and breathable) Gore-Tex membranes don't hurt either. European sizes run big and I had to order a full size down.
6. Coleman Guide Series Powerhouse Duel Fuel Stove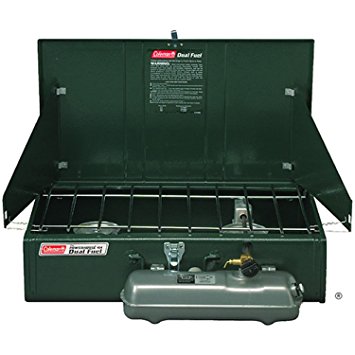 If Coleman pressurized liquid fuel stoves were good enough for the heroic G.I.'s that won World War II, then they are good enough for me. This Coleman Guide Series Powerhouse Duel Fuel Stove (it runs on unleaded gasoline or white gas, a.k.a "Coleman Liquid Fuel" ) has a well-earned reputation for lasting generations. They can still be found in the garages of America's most grizzled camping veterans. And they still work. Let the other campers haul around huge propane tanks just to boil their water and scramble their eggs. Your camping game is stronger–and more stylish–and so is your stove.
To learn more about the history of Coleman Stoves, from World War II to the present, click below.
7. Lodge 10-1/4 Inch Pre-Seasoned Cast Iron Skillet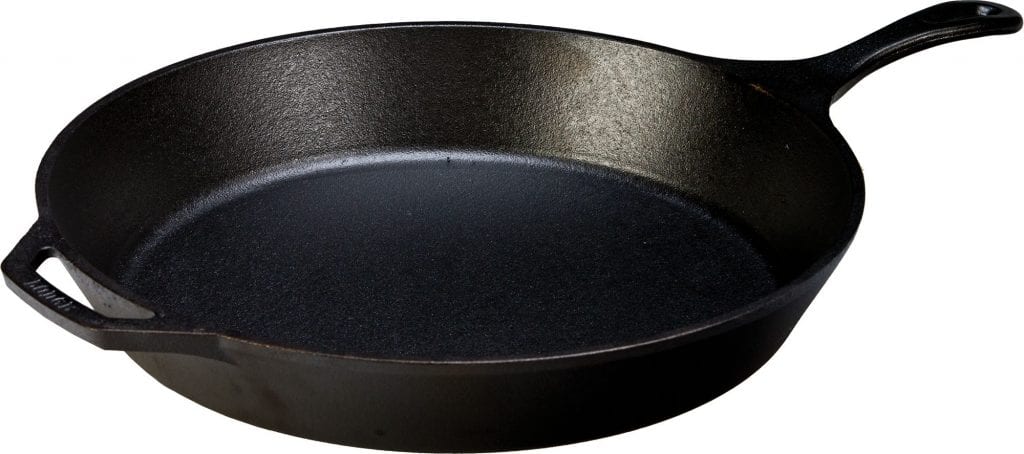 Joseph Lodge and his wife opened their first foundry in the small town of South Pittsburg, Tennessee in 1896. The company is currently run by his great-grandsons who have done the old man proud. No camp kitchen is complete without a pre-seasoned cast iron skillet made with love (and attention to detail) by the fine folks at Lodge. These Lodge Pre-Seasoned Cast Iron Skillets heat evenly and cook like a dream. If you properly care for them, they will last for generations. Cast iron and camping go perfectly together, just like mothers and daughters, fathers and sons, and mountains and streams. The only question is, soap or no soap?
RVFTA's resident camp chef, Kate Dunbar, recommends Lodge cast iron and lots of other great camp kitchen items here.
To learn how a Lodge Cast Iron Skillet is made click below!
To learn how to clean cast iron, click below!
8. Toas-Tite Brand Pie Irons

Toas-Tite's current owners, Janice Feigenbaum and her sister Susan Caldwell, revived the legendary Toas-Tite Brand Pie Irons in 2011. Our tummies are so glad they did. These nifty pie irons can be used at home, but preferably around a crackling campfire with a gaggle of hungry kids. Perfect for making everything from grilled cheese, to mini pizzas, to mouth watering Ruebens, these pie irons are as necessary to a classic camping trip as a flashlight and firewood. They come in three different varieties, the original, the XL Long Handle, and the Tid Bit. You can buy them separately or together in a three pack. We love all of them, but go with the XL Long Handle FTW at the campground. Those extra inches matter when the fire gets hot!
To see Stephanie unbox a Toast-Tite Pie Iron click below!
9. Coleman 24 Piece Enamel Dish Set

After making omelets on your Duel Fuel stove or hot sandwiches with your Toas-Tites you might as well serve them up with style. Speckled enamel dish ware is practically a requirement at some campgrounds, so you might as well play along. This set includes just about everything that a family of four will need to eat alfresco. The Coleman 24 Piece Enamel Dish Set comes in red or blue, but we prefer red because it matches our classic 1996 Jayco pop up camper AKA, "Penny."
10. Coleman Premium Duel Fuel Lantern with Hard Carry Case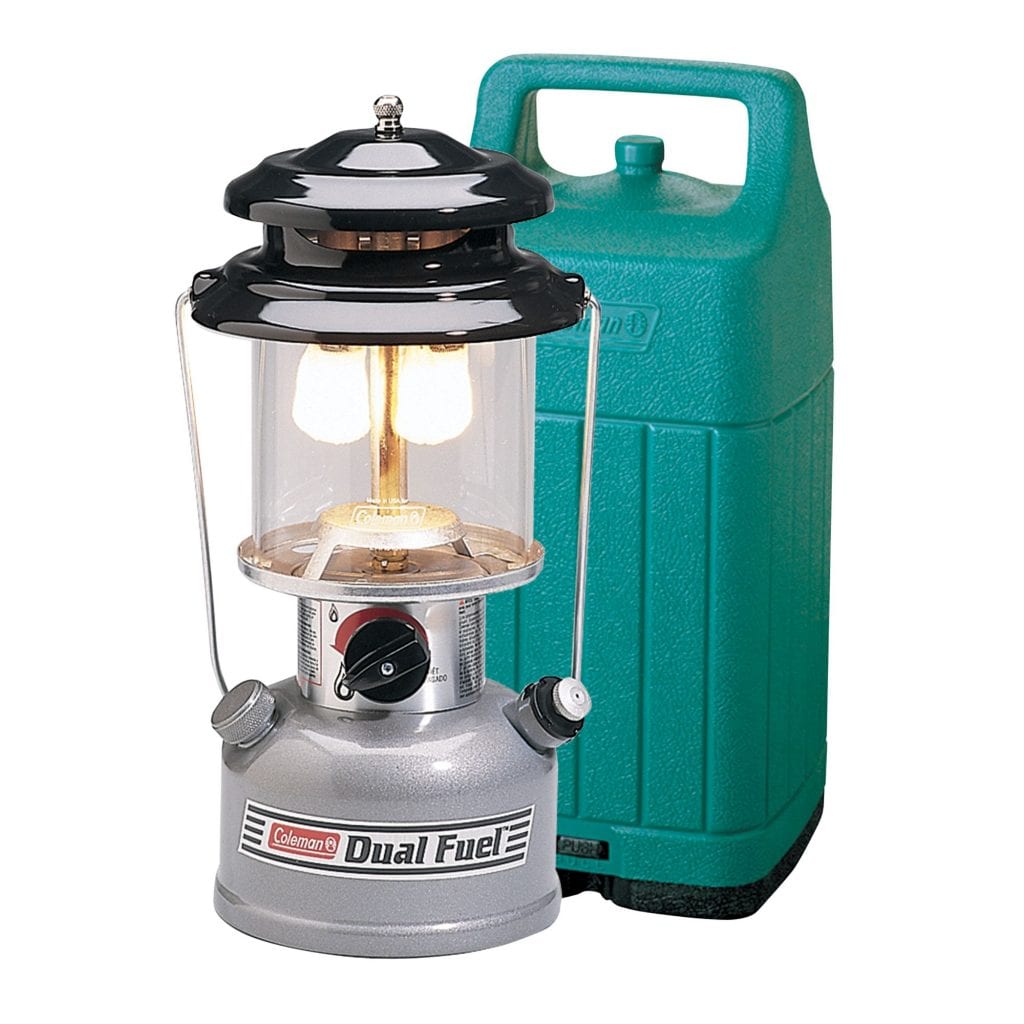 Coleman gas powered lanterns were used before World War II primarily by farmers, during World War II by soldiers, and after World War II by campers.  These days you are more likely to find one in your grandpappy's garage than in a big box store. But the best outfitters still stock the Coleman Premium Duel Fuel Lantern for good reason. They are wicked fun to use and they last forever. Your plastic LED lantern might make it through the summer, but this one will probably end up in the hands of your grandchildren. If I don't buy them all first.
To learn about the amazing history of W.C. Coleman and his iconic gas powered lanterns, click below!
To see Jeremy unbox and operate a Coleman Duel Fuel Lantern, click below.
11. Estwing Sportsman's Axe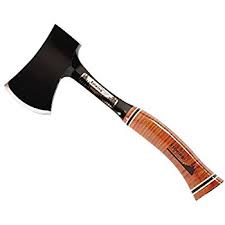 Estwing makes beautiful tools that are forged in one piece for strength and durability. Every man should own one of these axes and keep it in his permanent camping kit. The Estwing Sportsman's Axe is made with genuine American steel and is sharpened by hand. Then it's finished off with a genuine leather grip that's both comfortable, stylish, and wears well with age–just like classic camping gear should. Ernest Estwing founded the company in 1923 in Rockford, Illinois in 1923, and their products are sold in the best hardware stores and outfitters in America.  I will never own another brand of camping axe, and if a company sends me one to test I will politely send it back. Seriously.
 12. Stanley Classic Flask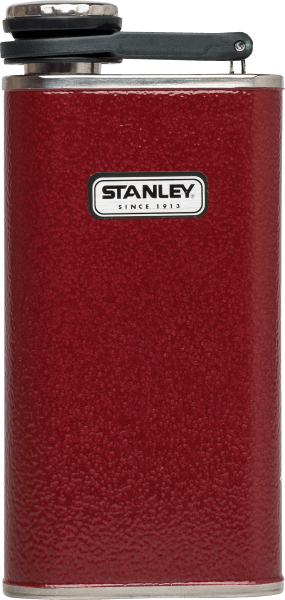 The Stanley Classic Flask?  'Nuff Said.
13. Astor Bellows for Wood and Coal Fires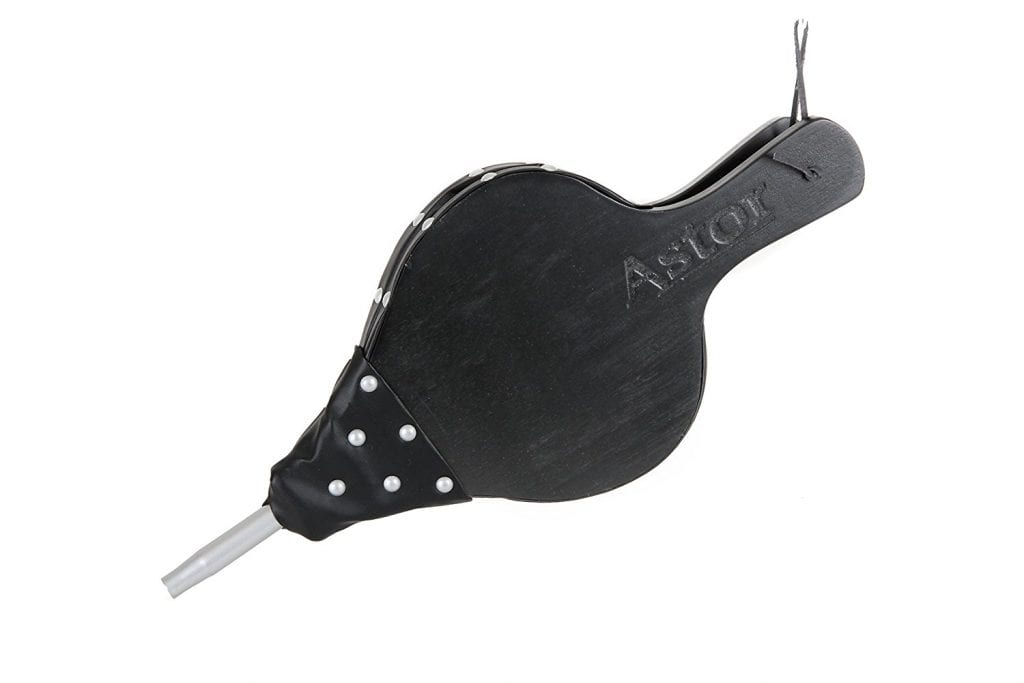 Camping amateurs struggle to get their campfires roaring and often end up crumpling up the entire sports section and filling the air with smoke while cussing under their collective breath. But YOU are a "Zen Master of the Campfire." When you spark one up other campers come running from around the campground and gather in the warmth that you have created with your bare hands……and the help of your budget friendly Astor Bellows for Wood and Coal Fires.  A ninja brandishes a sharp blade, but a camping genius like you brandishes a well-made bellows–and doesn't let the kids play with it once the fire is ripping.
Why settle for being a camp leader when you can be a camp legend?
You. Are. Welcome.
For other ways to make your campfires a little more cozy, check out our Campfire Mojo podcast episode.
14. Stormy Kromer Men's Original Cap
George "Stormy" Kromer was a semi-pro baseball player who joined the railroad because his future father-in-law told him to get a real job. He took the advice, joined the railroad, and married his future business partner, Ida. Problem was, Stormy's ears got cold when hanging his head out of the train. Sometimes his hats blew off, and he lost them all together.  So he came up with a quirky concept (to make a warmer, snugger cap, with earflaps) and did like many men do: asked his wife to make it happen. She did. The Stormy Kromer Men's Original Cap was born. And the American Midwest would never be the same.
I know, I know. These hats should rightly be named after Ida Kromer. Stormy might roll over in his grave for suggesting this, but I say we take a road trip to Ironwood, Michigan, in the Upper Peninsula, and have a little talk with the marketing department. It might be chilly. So pull those earflaps down.
To learn about the history of this classic Upper Peninsula cap click below…
For more information about the Stormy Kromer company, and info about visiting their UP factory, click below…
15. Cabela's Mountain Trapper Sleeping Bag
The Cabela's Mountain Trapper series of sleeping bags has got you covered whether you are camping in your father's Army issue canvas tent or your brand new luxury fifth wheel. These bags come in a range of temperatures and all of them look good and feel great–we use them in our tent and in our toy hauler. The rugged tan exterior is complimented by a classic red plaid interior that includes a velcro pouch to keep your cellphone from getting lost in the night.  Cabela's stands by their stuff–so if this bag doesn't stand up to your family's regular abuse just bring it back.
To see the Mountain Trapper in action click below….
Do you have a favorite piece of classic camping gear? Something that was handed down by your camping forefathers and foremothers that still works great and looks great? Drop us a note in the comments and tell us all about it! Is this list not "definitive" enough for you? Let us know what we missed!