This recipe for Herb Cheddar Biscuits with Sausage Gravy is from The Campground Gourmet by Kate Dunbar. We are publishing select recipes on the RVFTA blog to give you a taste of the wonderful collection of over 100 recipes. You can pick up your own copy here. If you purchase and review of a copy of The Campground Gourmet before January 1, 2019, we will enter you into a drawing for a $100 Cabela's Gift Card!!!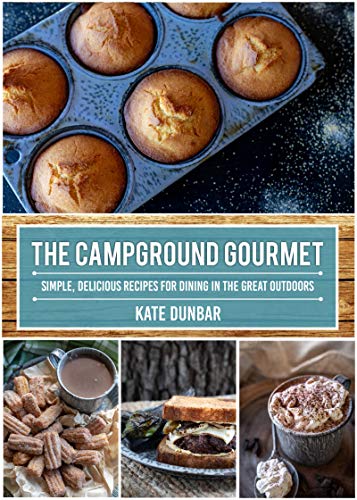 Makes 16-20 biscuits
Ingredients
5 cups all-purpose flour, plus extra for rolling pin and counter
1 cup sharp cheddar cheese, grated
1 tablespoon granulated sugar
2 tablespoons aluminum free baking powder
4 tablespoons granulated sugar
2 teaspoons Kosher salt
½ tablespoon dried sage
½ teaspoon dried thyme
4 1/2 cups heavy cream
Directions
Preheat oven to 400 degrees. In a large bowl mix sifted flour, sugar, baking powder, kosher salt, and herbs. Add cheddar cheese and stir well to distribute the cheese throughout the flour. Make a well in the center of the bowl and add heavy cream. Mix all ingredients together until the dough comes together.
Remove the dough and place on a lightly floured counter. Knead dough gently about 1 minute until all the little crumbs come together. Flatten by hand and then roll out to ½ inch thickness, then cut into rounds. Make sure when you press the cutter into the dough you are not twisting. Cut out biscuits as close together as you can. You cannot re-roll the dough. Place biscuits on a parchment lined baking sheet so they are touching. Bake until golden brown and puffed, 20 to 25 minutes. Serve hot.
Sausage gravy
1 pound breakfast sausage or sage sausage
3 ½ cups whole milk
¼ cup unbleached all purpose flour
1 teaspoon fresh ground black pepper
In a skillet over medium heat, add sausage, stirring until the sausage breaks down into crumbles, about 6-8 minutes. Cook until no longer pink. Sprinkle the flour evenly over the cooked sausage and stir to combine. Cook about 2 minutes. Very slowly pour your milk into the pan, stirring constantly. Cook for 10 minutes, taste for seasoning and add pepper if needed. Serve over cheddar and sage biscuits.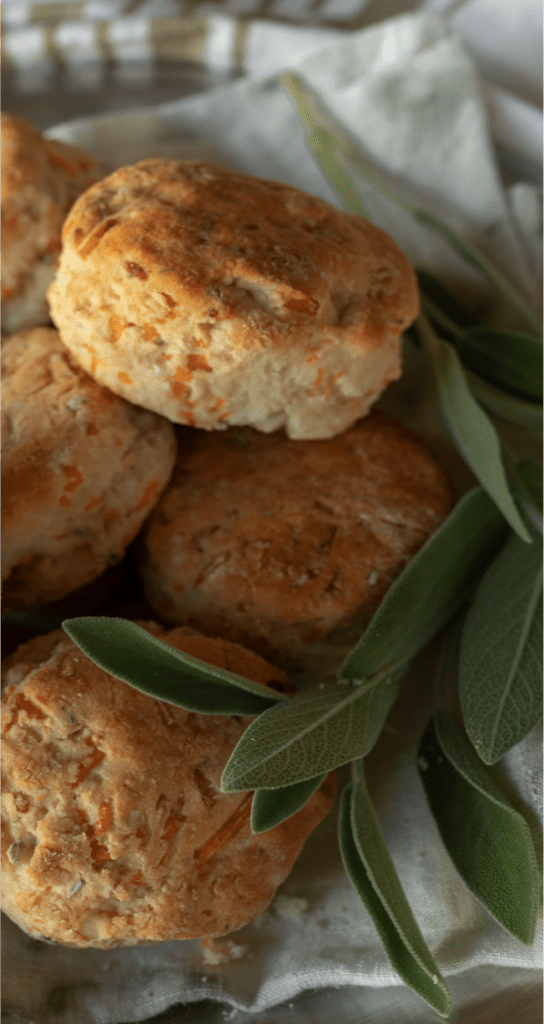 Make sure you check out some of other recipes from The Campground Gourmet like Kate's Pale Ale Shrimp Kabobs and Colombian Coffee Grilled New York Steaks. The Bacon Pancake Dippers have also been a big hit in the RVFTA community! We obviously have our priorities straight!!!
See you at the campground,
Stephanie + Jeremy