This recipe for Pale Ale Shrimp Kabobs is from The Campground Gourmet by Kate Dunbar. We are publishing select recipes on the blog to give you a taste of the wonderful collection of over 100 recipes. You can pick up your own copy here. If you purchase and review of a copy of The Campground Gourmet before January 1, 2019, we will enter into a drawing for a $100 Cabela's Gift Card!!!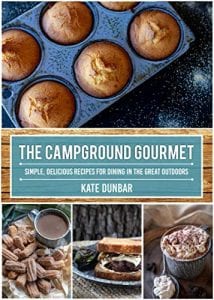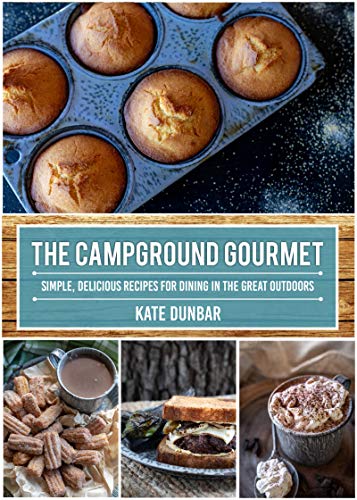 Pale Ale Shrimp Kabobs
Serves 4-6
Ingredients
2 pounds raw shrimp, shells removed and deveined
1 cup Pale Ale
¼ cup honey
2 garlic cloves, minced
1 tablespoon fresh parsley, chopped
1 tablespoon green onions, chopped, green tops only
½ teaspoon sea salt
½ teaspoon ground black pepper
6-8 wooden skewers
In a small bowl, mix pale ale and honey together until honey dissolves. Add garlic, fresh herbs, salt, and pepper. Mix well. Place shrimp in a large Ziploc. Pour beer marinade over shrimp, close the bag, and place in the refrigerator for 4 hours to marinate.
Use metal or wooden skewers (if using wooden skewers soak in water for at least 30 minutes). Place 8 to 10 shrimp onto each skewer.
Heat a flattop griddle to medium high heat and preheat for 15 minutes. Drizzle 2-3 tablespoons of oil over the griddle and spread with a spatula or heat resistant marinade brush. Lower heat to medium.
Cook shrimp 1 ½ to 2 minutes on each side. Shrimp will be pink, opaque, and firm. Remove from griddle, place on a platter and garnish with some fresh chopped herbs. Serve right away.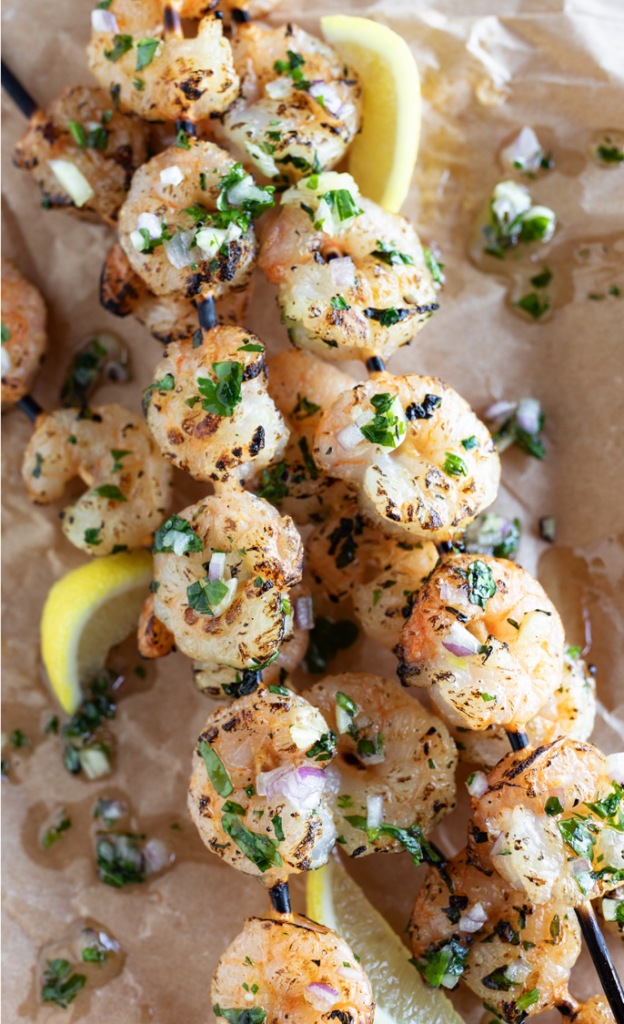 If you would like to discover more simple and delicous recipes from The Campground Gourmet, check out the recipe for Colombian Coffee NY Strip Steak, which we made for dinner last night and was to die for!!! Other household hits include the Bacon Pancake Dippers and the Apple Cider Mug Cake.
If you try any of these recipes, make sure to share the results with us over in our RVFTA Facebook Group. It's the friendliest digital campfire on the interwebs…
See you at the campground,
Stephanie + Jeremy