This recipe for Colombian Coffee Grilled NY Steaks is from The Campground Gourmet by Kate Dunbar. We are publishing select recipes on the blog to give you a taste of the wonderful collection of over 100 recipes. You can pick up your own copy here. If you purchase and review of a copy of The Campground Gourmet before January 1, 2019, we will enter into a drawing for a $100 Cabela's Gift Card!!!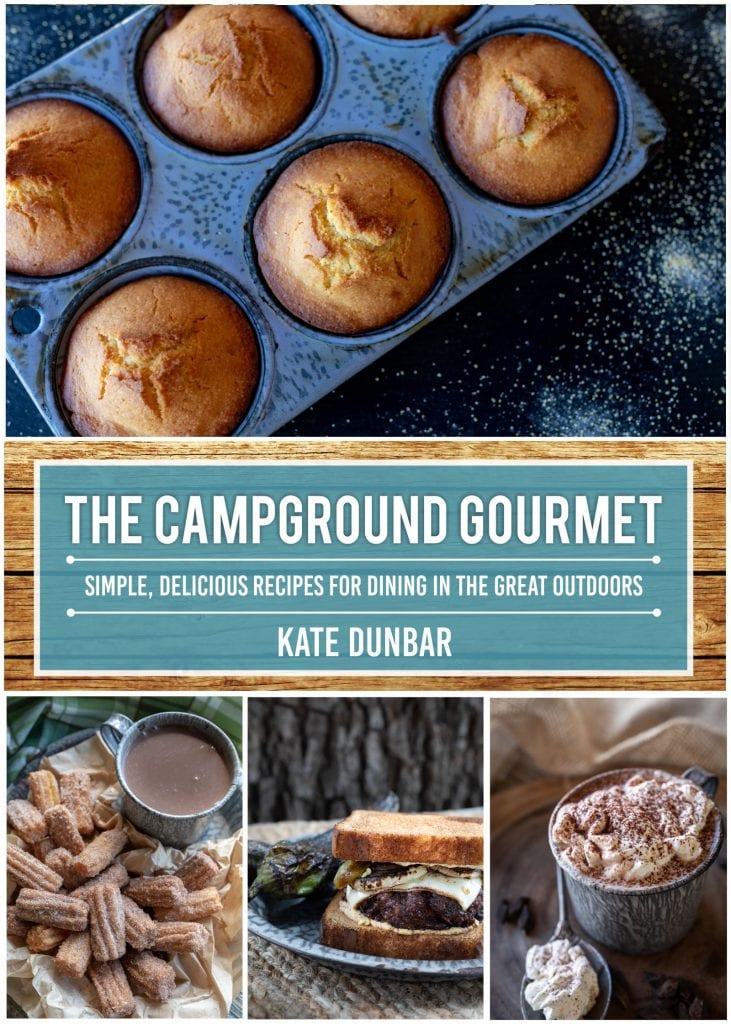 Serves 4
Ingredients: Colombian Coffee Grilled NY Steaks
4 New York strip steaks
¼ cup olive oil
4 tablespoons soy sauce
2 tablespoons Worcestershire sauce
2 tablespoons brown sugar
2 tablespoons whole grain mustard
2 garlic cloves, minced
¼ teaspoon red chili flakes
2 teaspoons Colombian Supremo coffee, espresso ground
½ teaspoon sea salt
½ teaspoon ground black pepper
Directions: Colombian Coffee Grilled NY Steaks
In a medium size measuring cup, add all the ingredients except the steaks, and whisk until combined. Place steaks in a large zip top plastic bag and pour the marinade into the bag. Seal and place in the fridge for at least 4 hours or overnight.
Light one chimney full of charcoal. When all the charcoal is lit and covered with gray ash, pour out and spread the coals evenly over the center of the grate. Place top grill carefully over the hot coals; preheat for 5-7 minutes. Once hot, using a pair of tongs, take a paper towel dipped in grapeseed oil and brush the grill with it.
Remove steaks from marinade, pat dry, and place on a sheet pan. Allow to come to room temperature for 20-30 minutes while charcoal is heating. When grill is ready, cook steaks for 4 minutes a side for medium-rare. If you prefer medium steaks, cook for 5 minutes per side. Remove steaks and place on a platter or cutting board.
Rest for 6 minutes and serve.
We've published a few more of these simple and delicious recipes from The Campground Gourmet. Check out Kate's Bacon Pancake Dippers, Sweet Potato Skillet, and Apple Cider Mug Cake!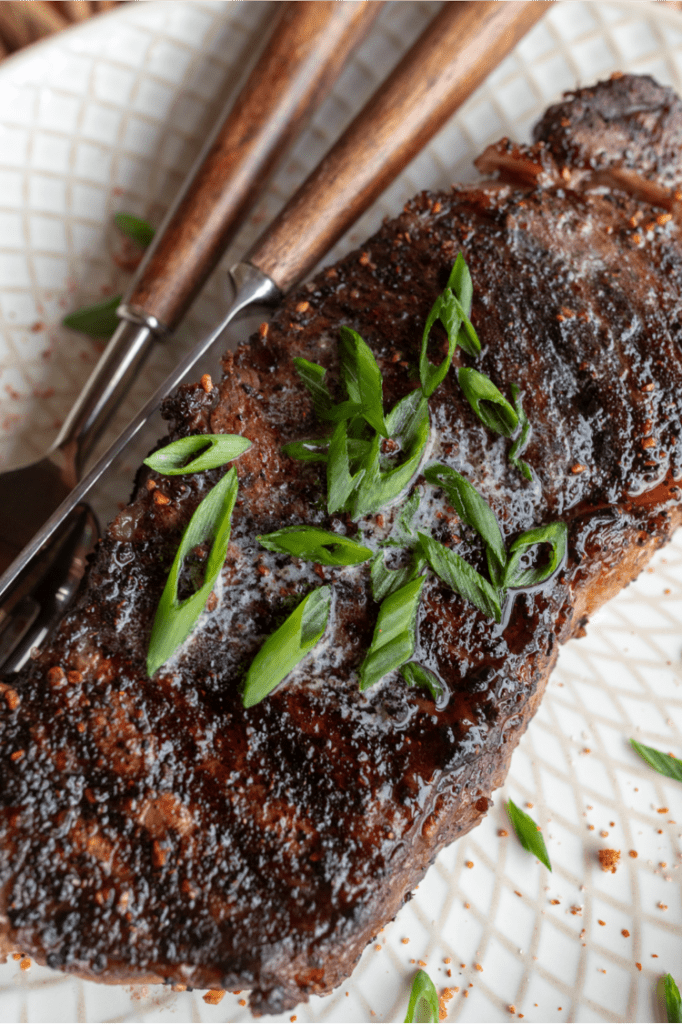 See you at the campground,
Stephanie + Jeremy