This recipe for Cast Iron Lemon Pepper Salmon is from The Campground Gourmet by Kate Dunbar. We are publishing select recipes on the RVFTA blog to give you a taste of the wonderful collection of over 100 recipes. You can pick up your own copy here. If you purchase and review of a copy of The Campground Gourmet before January 1, 2019, we will enter you into a drawing for a $100 Cabela's Gift Card!!!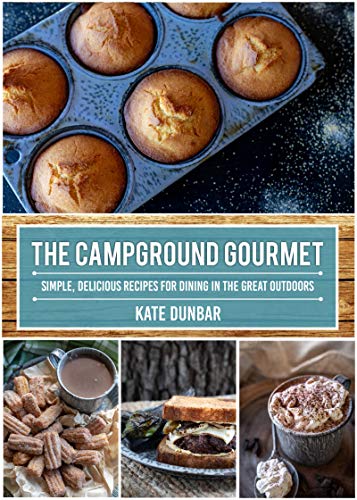 Serves 2
Ingredients: Cast Iron Lemon Pepper Salmon
2, 4-6 ounce salmon fillets, skin on.
4 tablespoons olive oil, divided
1 teaspoon lemon pepper (McCormics, Lawry's)
½ teaspoon granulated garlic
½ teaspoon sea salt
½ teaspoon fresh parsley, chopped
½ teaspoon fresh chives, chopped
Directions: Cast Iron Lemon Pepper Salmon
In a small bowl mix lemon pepper, garlic, salt, parsley, and chives together. Pour out onto a plate and set aside.
Place a cast iron skillet on the cooktop and heat on medium for 10 minutes. While pan is heating remove salmon from fridge, wash with cool water, and pat dry. Place on a plate and rub 2 tablespoons of olive oil over all sides of the salmon.
Season both the top and bottom of the salmon by pressing into the seasoning mixture. This can be done up to one hour before cooking, just keep the fish in the fridge until you are ready to cook.
Add 2 tablespoons of olive oil to the hot cast iron pan. Coat the bottom of the pan. Add salmon, skin side down and cook for 3-4 minutes. Turn over and continue to cook the other side for 3-4 minutes. If you like a more solid and flakey texture, cook for 5-7 minutes a side. Remove from heat and serve immediately.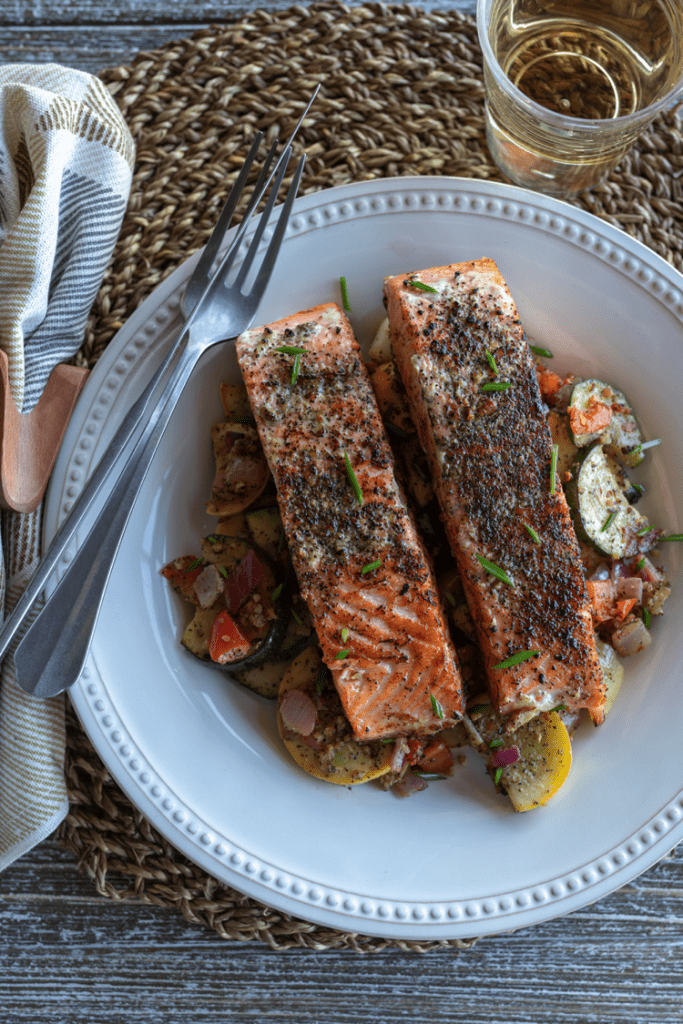 Make sure you check out some of other recipes from The Campground Gourmet like Kate's Pale Ale Shrimp Kabobs and Colombian Coffee Grilled New York Steaks. The Bacon Pancake Dippers have also been a big hit in the RVFTA community! We obviously have our priorities straight!!!
See you at the campground,
Stephanie + Jeremy